my reaction whenever I see @sshoiet post a new thread: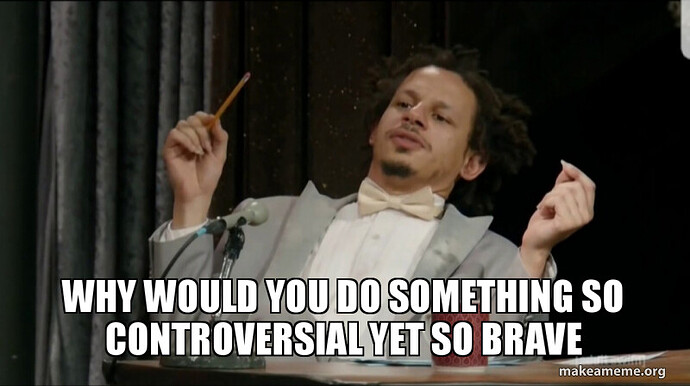 (Watching someone live so I can't look at it just yet XD)
This is EXTREMELY enlightening!
I don't mention in the Billie Jean thread(s) that I got through the Fast Workout and moved on

(But I had my own stops/fuck this is hard moments lol)
I will try my view, very quickly: (once you fix a temperament) you can go round the notes as you prefer, even by halftones. But the major scales that you build jump around (from C major to C# major the root only moves by a halftone, the scale notes are … Quite different). Instead if you move by 5ths or 4ths at each step you just add a single new alteration (a # or a flat).
So they really are "close by" in the metric of "how many notes they have in common". C and G share six notes, only difference is F#. So you can easily move from one to the other…