I call them "whales".
Not my thing stylistically

I think they are called single cut bodies. I've seen some that look cooler than others, but it's different strokes for different folks.
I'm looking forward trying one out someday. They seem to allow good reach and playability.
Yes even though I called it fugly
(

) there is A TON of people that absolutely lose their minds over these
I mean, you can still have a large cut-out without it looking like a whale.
Every one I have seen is also absurdly expensive, so there may be some unconscious bias here (in both directions).
I vote, that henceforth, they shall be known as Whales!
You kind of can't unsee it once you see it.
Ha Ha, I was talking with the guy that I traded pedals with today, we met up at the local Beach City Pawn and Guitar, the local music shop I go to most (the set up / luthier they have is awesome, cool as hell, helps with everything, never wants more then $5 or $10 bucks) and they have one there, and we were talking about it and kind of making jokes. The one they have there is an Ibanez.
I don't think they are much to look at, but I would have to think it is a Tonal thing more then a Looks thing, and somehow that mass of the body un cut does something for tone and sustain???
Absolutely 150% completely and totally just a guess.
It turns out ESP makes a whale.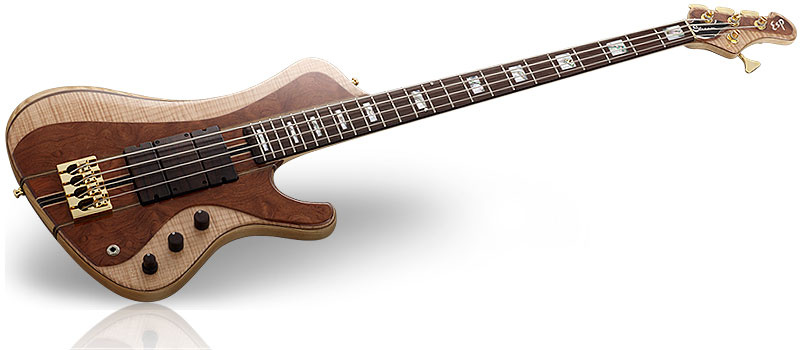 A definitely gorgeous yet still a little fugly weird-T-bird-whale-thing.
I kind of like it. Not for $3k used though.
https://espguitars.co.jp/original/stream/stream_24ntb.html
Some nice colors in the line. This one reminds me of the Edwards I saw.

Just saw a pix of a mayones mini"s backside. I'm not sure if this is representative of the style, but in my eyes it makes it MORE ugly, not to mention it looks like it gets in the way?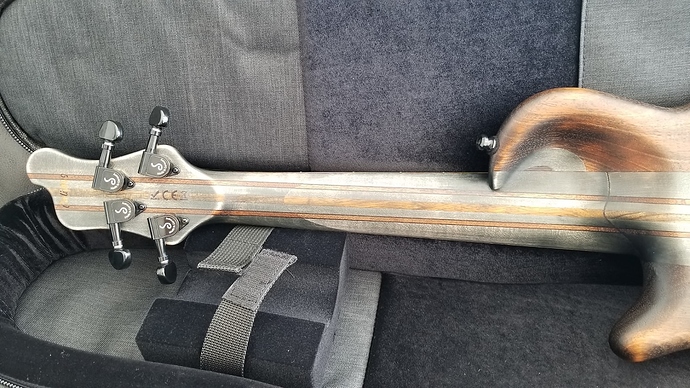 Eww. It's like a horn hangnail.


That thing has an amazing bridge though. Kind of like a Warwick, but more heavy duty. I wonder if it is as adjustable (doubt it, definitely doesn't look that way, but you never know.)
I like the 3+1 tuning pegs on those ESP T-whales
As far a whales go, that T-Whale is pretty nice. I'm diggin' it.
And thank you @terb for coining the term T-Whale.
I don't want a whale but I do want a T-Whale.
@itsratso I was liking the curves from the back until @howard called it a horn hangnail.
That killed it for me.