It does, doesn't it? Especially with a hi-mass bridge. It rings out from here to next week.
I'm buying another bass tonight because it looks so cool. What do you guys think of the Ibanez SR370E?
Guitar Center, Sam Ash, Sweetwater.
Is that the model @JerryP recently bought?
No, mine is the SR400EQM.
I do. Touch them all, all the time. Nothing but fun.
That sure does look cool! Did you buy it?
Oh, I'll push it. Frequently. And with feeling.
@joergkutter I can resist everything except temptation !!!
Yes. I love the color scheme of it mostly, but since my Ibanez Mikro is one of my favorite guitars, I figured it would be fun to have another type as well.
"Some humans would do anything to see if it was possible to do it. If you put a large switch in some cave somewhere, with a sign on it saying 'End-of-the-World Switch. PLEASE DO NOT TOUCH', the paint wouldn't even have time to dry."
T.P.
Does touching yourself count?
Toiletpaper? I'm thinking Beavis here
Nah, read closely.


I think I've found my forever compressor.
Go big or stay home.
I misjudged how big though, time for the Velcro shuffle once again.
Origin Effects Cali76 TX-L (L stands for Lundahl transformer, supposed to be even better on bass than the standard).
Man it's a honkin' big guy.
Haven't tried it yet, busy weekend.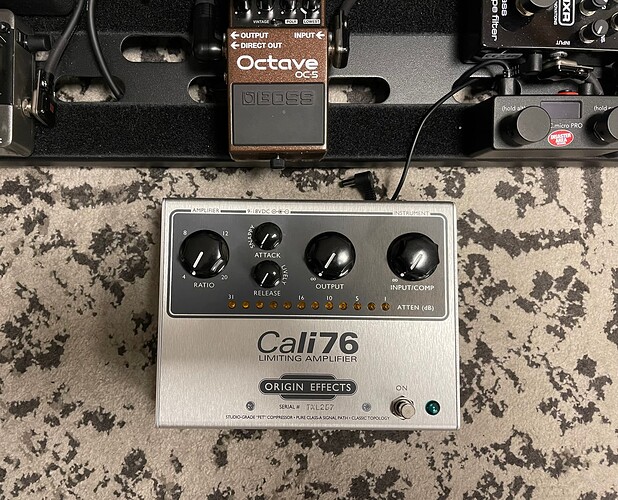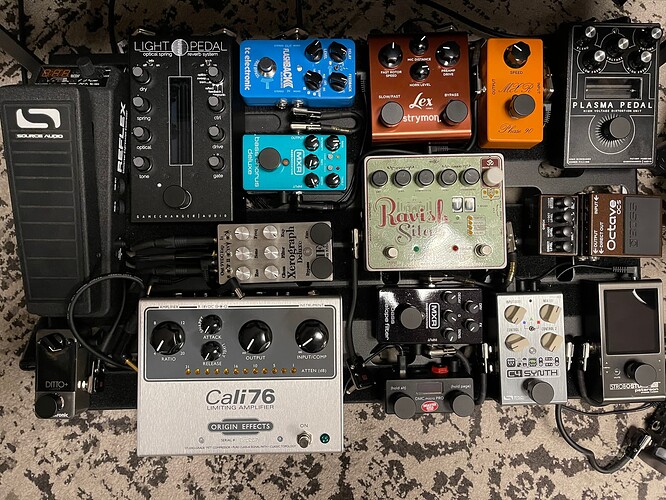 Hope you saved some dineros for this: