It actually came with two ladies and a crate of booze. Well, "ladies" might be a stretch. Let's just call them friendly.
Ooh gifs animate here. That's good to know.
Good strings! The ones for bass are in a similar package and sound very good. Seems you are playing with your synth, bass and guitar at the same time too

I'm eyeballing this mini pre-amp from Aguilar for some time now:
https://www.aguilaramp.com/effect-pedals/db925/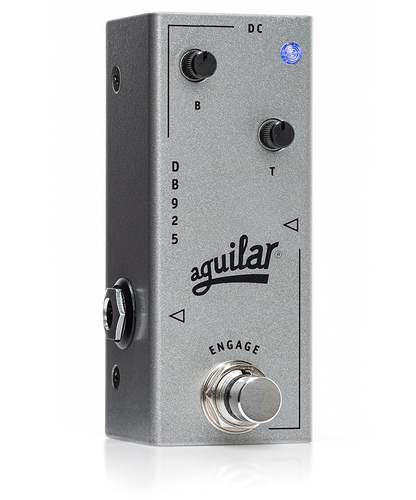 Yep

And yeah, I've used D'Addario EXL Nickel Rounds on every bass I have owned. They are my favorite strings, great feel and sound.
Oh speaking of synths, if anyone is interested, Arturia Pigments 2 is on Black Friday sale for half off right now. Really nice software synth for $99, it was my second favorite I tried (after Phase Plant) and would probably be a better beginner synth if anyone is looking for one.
https://www.pluginboutique.com/product/1-Instruments/4-Synth/5018-Pigments-2
They also do a $10/month rent-to-own through Splice. Though for $10/month you get a lot more with Phase Plant.
Yeah so nice! I just bought the crossgrade of Pigment for 69 because I own Arturia gear.

Sweet! $69 is a steal for that. I was seriously impressed, the sound is great and the UI is flat out gorgeous. Best looking VSTi I have seen. I love what they did with the middle bar, makes the modulation mappings really obvious.
Ooh, Phase Plant's Black Friday sale is on too. I'm a subscriber but I might just buy it to lock in that price at the $199 level.
The newest addition to my music room… Rumble 500 amp head, and Rumble 115 cab.
I sold my Rumble 100 combo amp on Reverb.

Ooooooh. How do you like it? Have you cranked it up too?
I just brought it home and hooked it up. I haven't spent much time with it, but I will tomorrow morning.
I look forward to hearing what you think of it.
So far, I've had a Rumble 40 and a Rumble 100… now the Rumble 500 amp head and cab. There is no doubt I will love it. The Rumble line is awesome!
Nice

Good call getting the head and cab separately. Though the Rumble 500 is also one of the few combos I would buy at that wattage as Fender did a good job with the 2x10 and overall weight on that one.
I played a couple of songs early this morning, and even at low volume it sounds richer and deeper than the Rumble 100. I hope the neighbors enjoyed it as much as I did…