oh yeah the silverburst is infamous
I wonder if there is a reason he thinks that a MIJ Squier is worth that much, of if there are actually people that would pay that
I hadn't seen it in full color

I suspect he's just trying it on Howard although I confess I've never heard of 'black label' Squiers. The last three Fenders I have bought have all been MIJ because I reckon they are some of the best Fenders out there but even my 1996 '62 reissue Jazz only cost £800. Some of the very best Japanese Fender basses you can get are the early 80s 'JV' basses (Japanese Vintage) and even they usually go for less than £1500. I would be amazed if that Squier is worth a tenth of the asking price, particularly in the condition it's in.
I agree!
And yeah I agree about the quality too, I have played MIJ Fenders here in the stores and they are very nice instruments.
Looks like Fernandes also made a Rick clone.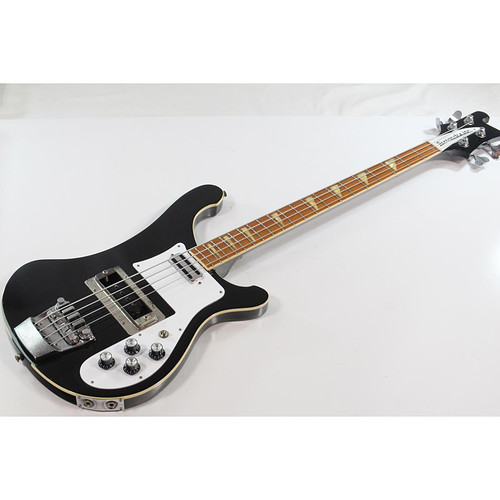 Greco made one too, I knew about this one. '81, straight up lawsuit bass.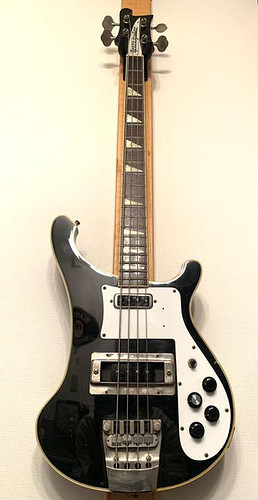 I keep looking at from different angles to try and figure out what the builder was going for and I got nothing.
that looks like a nightmare to play "strapped". I would think it would have to be intended to be played like an upright, but only a 34" scale? "Things that make you go hmmmmm"
I could really like one of those MIJ lawsuit Rick … not common at all, but yeah some still exist …
Home-made (not my home, someone in FL) short-scale Bongo (Bongito?): custom neck constructed from Walnut with a Bubinga fretboard. The body is Basswood. 18 volt active electronics and a Schaller roller bridge.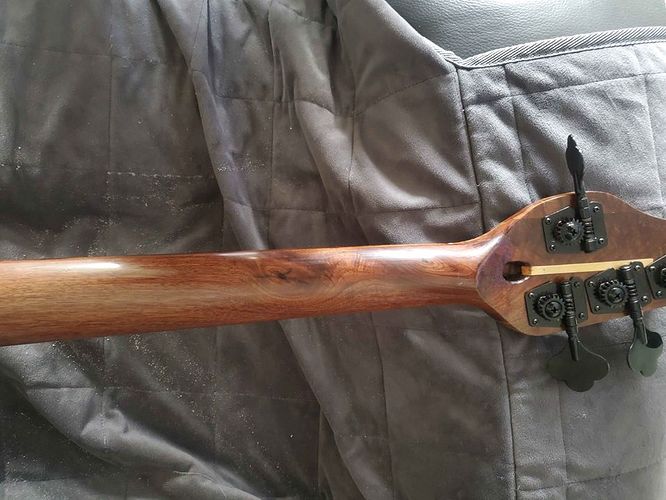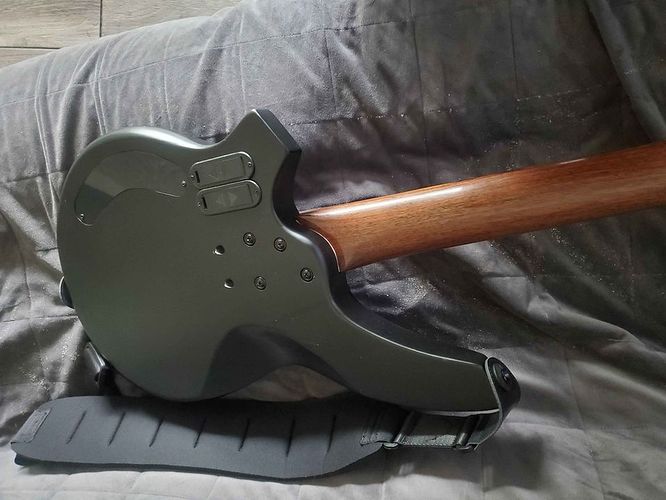 Wow! Nice work with the 6-bolt neck too.
1960's SB-5, with sort of telecaster-style pickups (in look, probably not in function or range.) Working but in rough condition.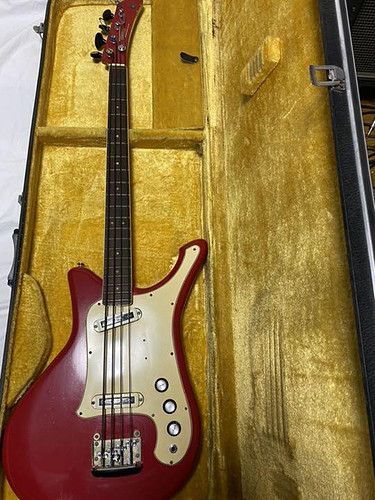 Another bad $10k burst.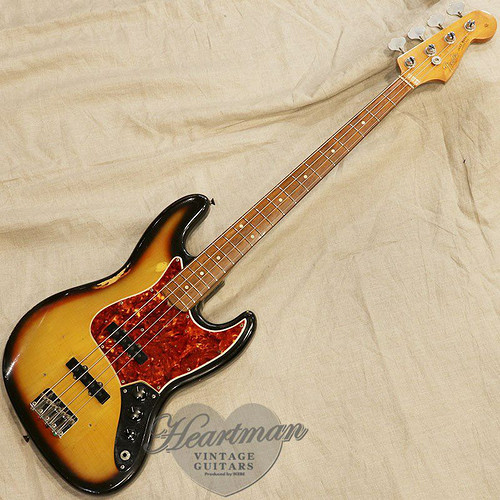 "vintage!"
That's a '65. Compare to this year's model, which actually has quite a nice burst: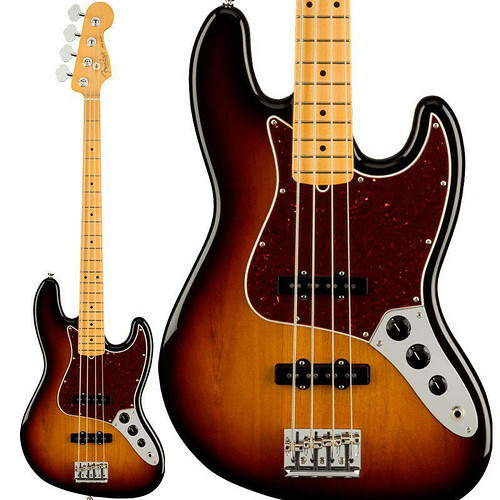 Of course this is also this years' version, a reliced custom shop '62 reissue, which has a laughable burst and just screams "Yes I really paid $6k for them to do this to my nice new bass."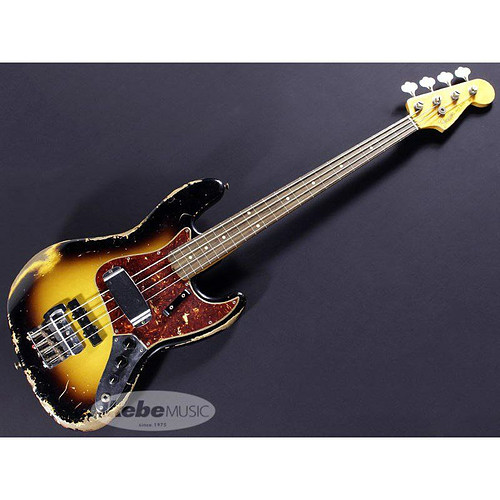 Brownburst or tobacco-sunburst often look good while the "classic" 3-tone sunburst just seems like an absolute no-go

That '65 is like the burst equivalent of John Waters' moustache.
When it rains it pours…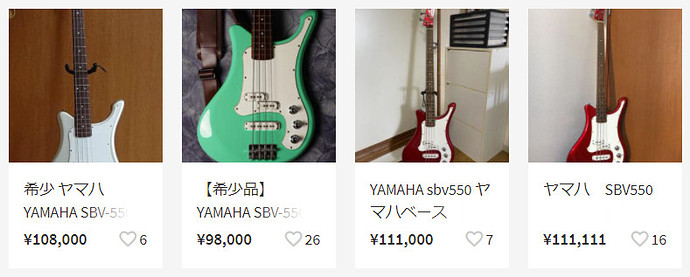 Four SBV-550's on the market here now. I know of one more as well. I've never seen more than two before.
None of those prices are really good though (all right around $1k, probably 20% higher than a good price here for this).
Still, ouch. When I have the money for something like this again there will of course be zero for sale

The green one is the best out of the bunch and is basically pristine condition, really minor looking scratches at worst. 18 years old and it still has the pickguard film on