I'd say at least part of that is the cable's fault
Doesn't touch when it's plugged in (and doesn't move), so I think it can only be on the way in and out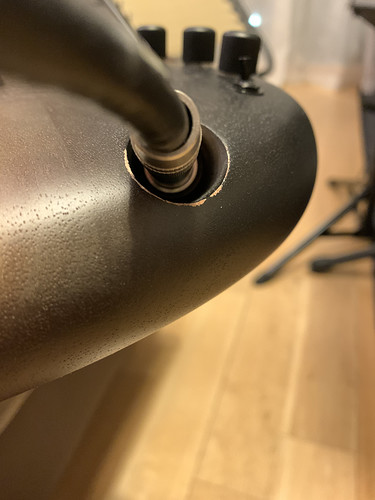 Indeed… do you fiddle a lot with the jack trying to insert it? The curious part is that it's mostly damaged on the outside ring, I'd expect to be damaged on the inner part also.
I've got an SR805, and while I haven't seen wear there yet, I expect to. Seems inevitable given the design. I try to be careful when plugging in. But still, it will get marked
Some people pay good money for wear and tear.

If it bugs you, I bet if you get a similar paint color you could do some touchup work and it would look decent because it is such a thin area.
It is curious though for sure.
Well I don't always get it right on the first try, but didn't think it was an issue until now…
I have no idea why Ibanez does this, even on their expensive models. I think it is a design flaw. there should be some kind of cover so the wood edge is not exposed like that.
I agree it's a design flaw, but think of it as adding character. People really do pay money to add wear to brand new

I have an Ibanez SR500E urreal black dual fade as well about the same age, but the edge looks fine, no scratches no nothing! I think the scratching does not happen when plucking in; it's rather the un-plucking. I have the impression that the connection is very tight and you have to pull on it like a horse!
Yep, unplugging it is definitely not easy
Any hardware store will have furniture touch-up pens or blocks, and they're not expensive. The marker style may bleed a little and be more noticeable, but the block style is literally a chunk of hard wax that you'd rub on like a crayon, and then work with your finger to soften and remove excess, which will come off of the remaining finish nicely. It's very forgiving to work with.
For 7 entire dollars: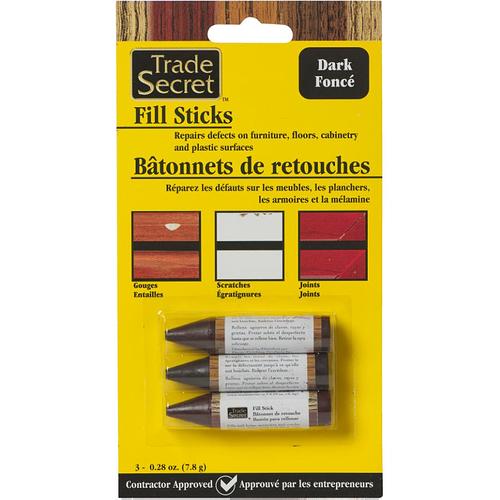 If you like your wood products to look clean and unblemished, it's very easy to do even with no woodworking experience.
I have zero respect for sticking to original finish even if dinged, so I will happily touch-up paint things myself. Good call on the touch-up sticks.
That is an excellent solution, @bast902 ! . . .

Cheers
Joe