@Mark_UK that was his bread and butter


Jamie
Another reason why this may be called "Leo's Breadboard Bass" is because a breadboard is the name of a board used to prototype electronic devices without having to resort to PCB printing and/or soldering.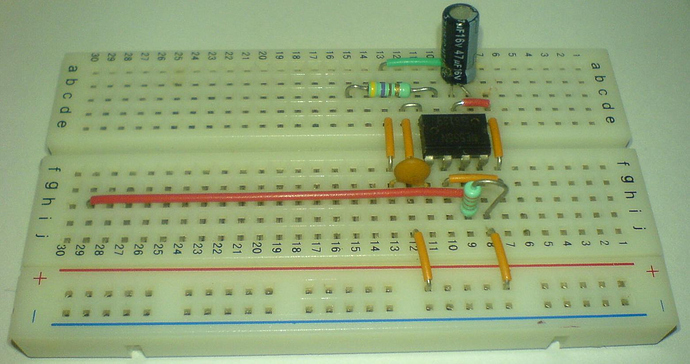 And I'm being called "such a nerd". Pff.
…
Wait a minute - I have a couple of those lying around. Okay, maybe it's true.
As to not hijack the topic:
At first I saw the picture and thought "heh… kerrigans work is better". Then I watched the video and the purpose of this thing.
Now I'm thinking of adding such a breadboard bass to my "possible bass projects" list.
You should wear that title with pride.
You have awaken my wish for a custom title

That's right @peterhuppertz. I became an engineer because when I was a kid, someone loaned me a breadboard and a few bits, like a 555 timer chip, and I played around and made a few circuits.
I thought that beat doing a real job so I studied electronics.
I just thought it was cool seeing Fenders early experiments in that article.
Hmm… I might have to make one of those…

Ummm, I think there are a lot of nerds around this forum.
It's all good. I geek out on all kinds of stuff, but I like to read what you nerds post.
Interesting article


Thanks @Mark_UK
Hi @Mark_UK,
Very interesting, and even sounded good.
Wouldn't mind getting access to some of the bodies etc just laying around on the floor?
Could build a couple of pimped basses from the leftovers


Cheers Brian




I had my eye on the neck on the breadboard itself
Hi @mac,
Yes it looked very nice


Cheers Brian
@b.s.excavations
It does indeed Brian and it would have fitted in nicely with a plan that's rattling around in my head at the moment lol

Hi @mac,
I hearing you brother👍
Cheers Brian