Found this leaning against the wall yesterday morning since it wouldn't fit under the tree. Squealed like a little girl.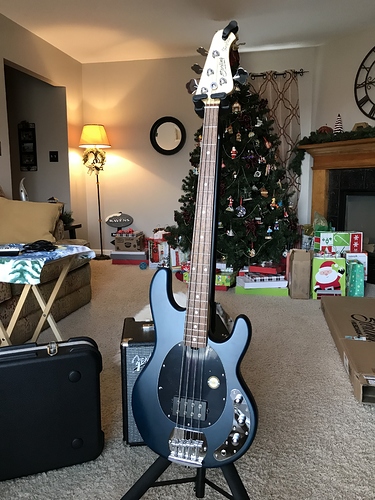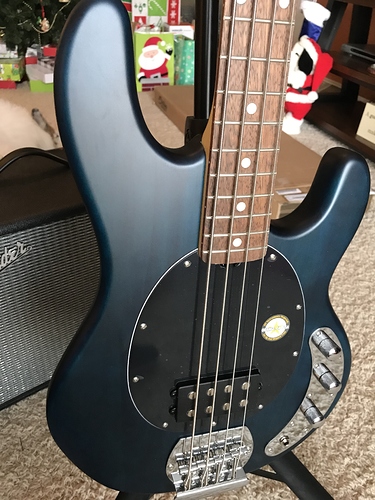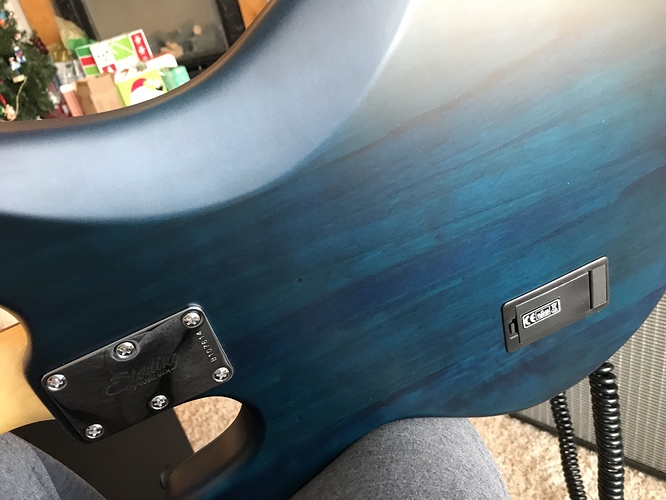 Nice

Good Bassmas!!
It's that feeling where you're really happy for someone, but overwhelmed by seething jealousy at the same time…
Get it every time I watch Josh and a couple of other YouTube bassists play.
That is one Very Merry Bassmas!
Niiiiice! Let us know how you like the Sterling! And I'm jealous of the Geddy book, I need a copy of that to drool on…
No drooling on the book. I look at it thru a sneeze guard. I think it weighs about 20lbs, little over 400 pages.
@terb did Santa bring you a Battalion after all? Super curious to hear your opinion if so

@Gadget It goes without saying but whoever gave you that is definitely a keeper

I don't know what I did to upset Santa this year but I got nothing bass related on Christmas morning.

Luckily I have you lot for my vicarious bass present kicks.
Could it be @PeteP that Santa may be a fan of the "Bagpipes"???


Oh please don't joke - Christmas has been bad enough already.

Gorgeous bass! I can't wait to get my hands on a Music Man.
no @howard , no Battalion after all : I decided I like my BDI21 enough for now

So far I like the Musicman, I think I actually play better with it than my Dean. The only tiny inconvenience for me is that my Dean has two pickups. I use the one closest to the neck as a thumb rest, the Musicman has one pickup so I have to move my plucking hand further back to use it as a thumb rest then when I go back to the Dean I find myself using the other pickup as the thumb rest. Get a slightly different sound.