I was poking around on Amazon looking for something else and came across this poster.
It perfectly summarizes where I'm at at this point in my life (returned to playing bass a year ago, recently retired and dealing with some age related health issues).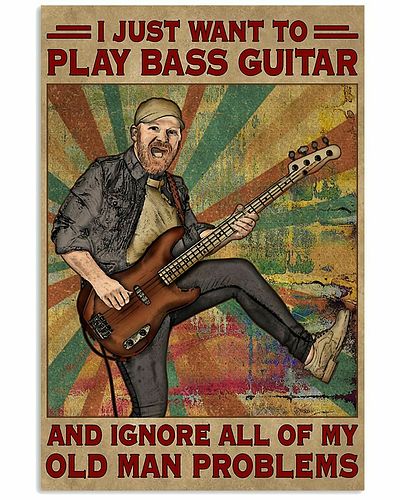 I like the attention to detail - the cord is properly tucked behind the strap, and the bass itself bears more than a passing resemblance to a 1951 P-bass.
The guy even looks a tiny bit like me, or would if I still had a beard.
Of course, if I tried to kick a leg up like that I'd fall flat on my ass.