Facebook showed me this ad today: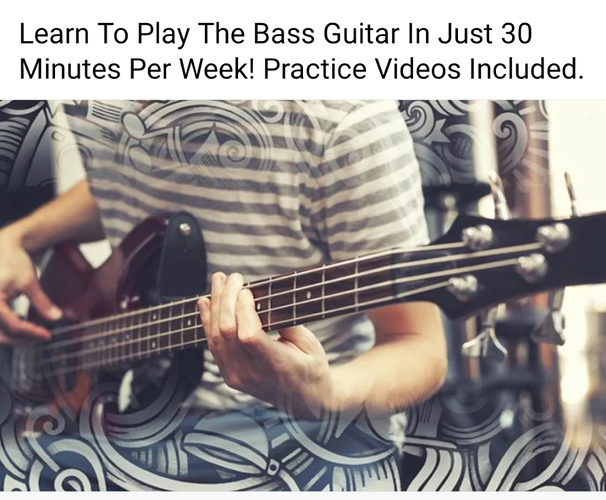 I get the appeal of getting better quickly, but the framing of learning the bass "in only 30 minutes a week" is really odd and amusing to me. Like, you want to learn the bass but you don't want to actually play it?
I guess they're mimicking things like "get washboard abs in only 30 minutes a week!," but that one makes sense, because you might want the abs without actually enjoying exercise. But why would you learn bass if you don't enjoy playing it?