Well there's a blast from the past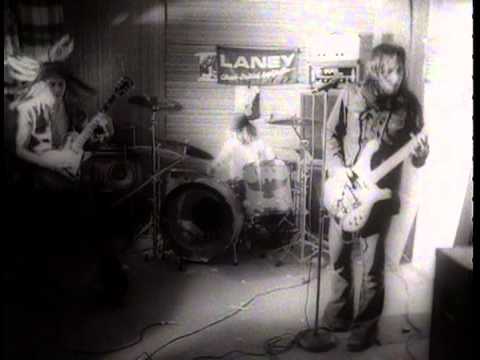 This perfectly describes what happens when (insert hallucinogen here) comes to life and writes A Dungeons and Dragons Campaign.
I'm a sucker for reverb. Love to bathe in it like that. Not as much with most proggish stuff but it really worked here. I think I like it with metallic and shoegazey stuff but not most softer prog rock, which can go really hippie really fast. Needs a wall of noise behind it.
They kind of remind me of Hawkwind.
I also like the sound of the guy's SG-thing with the two P90's, especially when he's distorting it.
Not sure if I already mentioned that, but my current reverb for guitar is the TC Electronic Hall Of Fame 2. I love this thing and I'm pretty sure you would love it too, because you can edit every single parameter by USB.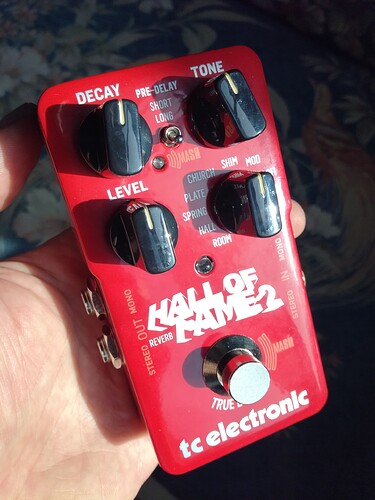 That was in my top three when I was pedal shopping reverbs, along with the EHX Oceans 11 and the Boss RV-3 (which I ended up with). The HoF is awesome and I would have been really happy with it too.
I don't know the EHX, but the TC HOF2 is a (serious) step better than the RV-3 in my opinion. The RV-3 is still a nice reverb … but the TC pushes the thing a step further in my opinion.
The TC has a lot more options and is a better overall reverb - it can do a lot more.
The RV-3 nailed this specific reverb sound I wanted more or less on all settings though. Very cold and ghostly. It has a very specific reverb sound that I love; it's a very '80s/'90s reverb.
Weirdly, this was the RV-3 only, too - the earlier and later RV's were much more bland/generic.
oh yeah, I get it. the TC is not like that. it's not cold at all, really.
That's for the best - most people prefer warm reverbs. The RV-3 is… not that

That was one pedal that was a little painful to sell. They are getting rarer and rarer. I considered holding on to it for a few years and selling it to a fellow cultist for a lot

Seriously, if you like a pedal, just keep it. It's not worth a lot of money … just keep what you like !
Monday morning and it is already shaping up to be a week that only hardcore punk can get me through.
Good advice for sure.
When times got tough I sold my Motörbass pedal for a ridiculously low price and now can't find one at a reasonable price to replace it.
Sell in haste, repent at leisure seems appropriate