That's a really good price!
Sadly, I must wait. Christmas is coming and the damn kids were good again.
Tell them Santa got COVID and didn't make it? Prepare them early for how unfair life can be!
And I don't have room in my rack…or the new rack i ordered…
I've noticed you haven't been at the MBD meetings lately. You really need to come to a meeting @John_E . I'm saying this as a friend, you need help.
Lol. Kids are like that. My kids have kids. I am selling it so I can get me new goodyies.
I have been busy at the MUD (Multiple Upgrade Disorder) meetings….
fixing an issue with a piezo in the HMT under the E string (piezo are finicky bits)
new pickups / electronics / bridge in the fretless - finishing electronics this weekend
new pickups / electronics in Aerodyne PJ - same as above
new electronics & bridge in Aerodyne JJ - same as above (and maybe ordering pickups right after that if I still don't like the tones I am getting)
And the 735A is still on order for my pending fix of MBD (unless I find another 5er when I hit Sweetwater in Nov.
SOLD (on TB)
Polytune3. Mint. Never left music room.
$60 shipped free CONUS, if no takers will go to reverb for more.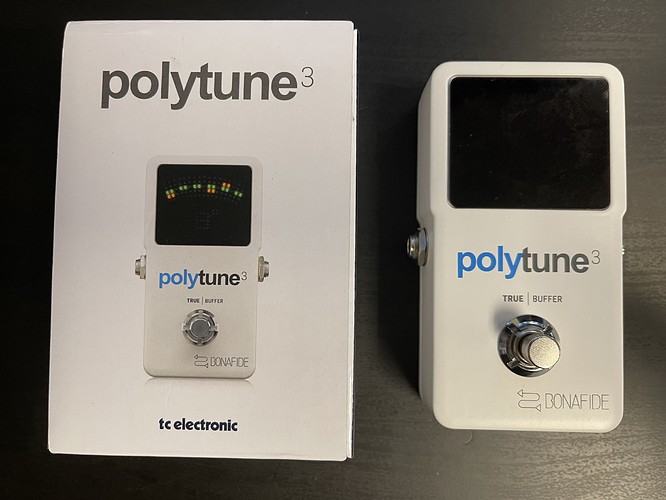 Wow, if I didn't already have one (and love it!) I'd be all over that.
So, I have a Reverb shop, but ain't nuttin' in it right now.
I have decided to sell the 2019 Ibanez SR500EPB I got a few weeks back. With the Carvin B4 I just got… the SR500EPB is superfluous for me. It's a great bass, there's nothing wrong with it (now, LOL). It's had a Guitar Center Platinum Setup, and then a Tim Huntley Correcting-The-Guitar-Center-Platinum-Setup Setup. And it's in great condition, with only minor wear (although there are some pick marks) on the front and a few scratches on the back.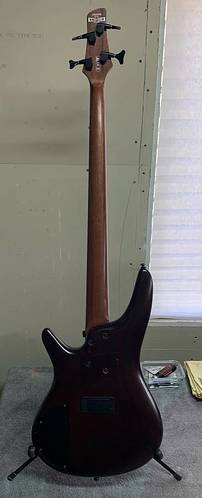 I currently have it listed on OfferUp and craigslist for $600, but I'd rather it go to someone here even at a lesser price. Especially if local pickup can be arranged.
That's a nice looking bass @timsgeekery . I'm sure someone will snatch it up.
Post the link to your Reverb shop. I've been collecting them at the top of this thread.
I finally got around to listing 3 basses that I'm selling. An Epiphone Allen Woody Rumblekat, an Epiphone Embassy, and a Kala U-Bass. Sorry @eric.kiser the EB-0 is not for sale.

All three are some pretty cool basses, Joe.

I'm wouldn't be surprised to see all three of them sell fast. Unique. great looking basses, and priced for the buyers benefit.
Thanks, that's my intention. I feel like, if I'm not playing it I want it to find a good home. I also always try to factor in shipping costs when I price something since if you buy it new you likely won't have to pay shipping.
Sorry, totally missed this. I think this is it:
Thanks Tim! I added it to the original post.

My U-Bass sold this morning.