The pickup arrangement on stu.mmc's bass looks similar to the arrangement on the Ibanez GSRM20L MiKro 4 string short scale I just bought: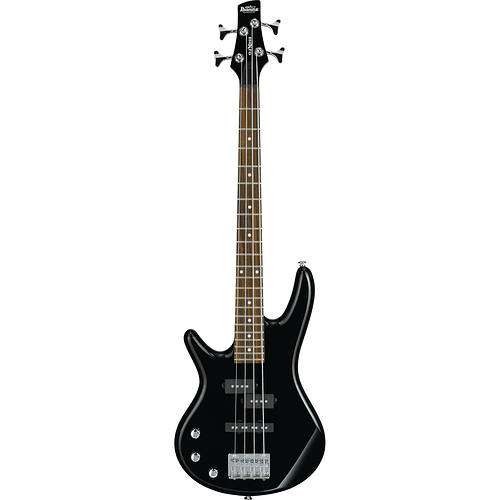 (not my photo, as I haven't taken one yet, but it's the usual basic "lefty" black, no changes)
The spacing is a bit different between the P style pickups and the humbucker* bridge pickup, as well as between the the humbucker* and the bridge, and the end of the neck to the first P pickup. But now that I look at the other photos in this thread, this arrangement doesn't seem to be unusual.
P.S. ordered the Beginner to Badass course, and will be starting the lessons soon!
*EDITED TO ADD: the bridge pickup on the Mikro is an Ibanez Dynamic J passive, as I found at an Ibanez Wiki site. I don't know enough about the difference, but don't think that means it's a humbucker. . .