That is the 5.0 UI. Try Options -> Themes and set it to Default?
LOL that did it. I have that button now. How weird!
I'm going to try again tomorrow, I'm too tired right now. Thanks @howard
How to add the audio of a song you can play on your computer as a track in Reaper:
@terb posted some instructions in another thread on how to best remove the bass from a track in Reaper. I'm sure I could find it if I searched, but perhaps @terb can post a link to it here.
I couldn't help myself… I went searching for it. Here's the link:
I guess this is a good thread to post this.
Been learning Reaper, and came across this video which in simple terms explains how to use Direct Monitoring and extra channel(s) which you monitor (but don't record) to achieve zero latency monitoring whilst recording. Seemed a simple and clear explanation so thought it might be useful for others just starting out: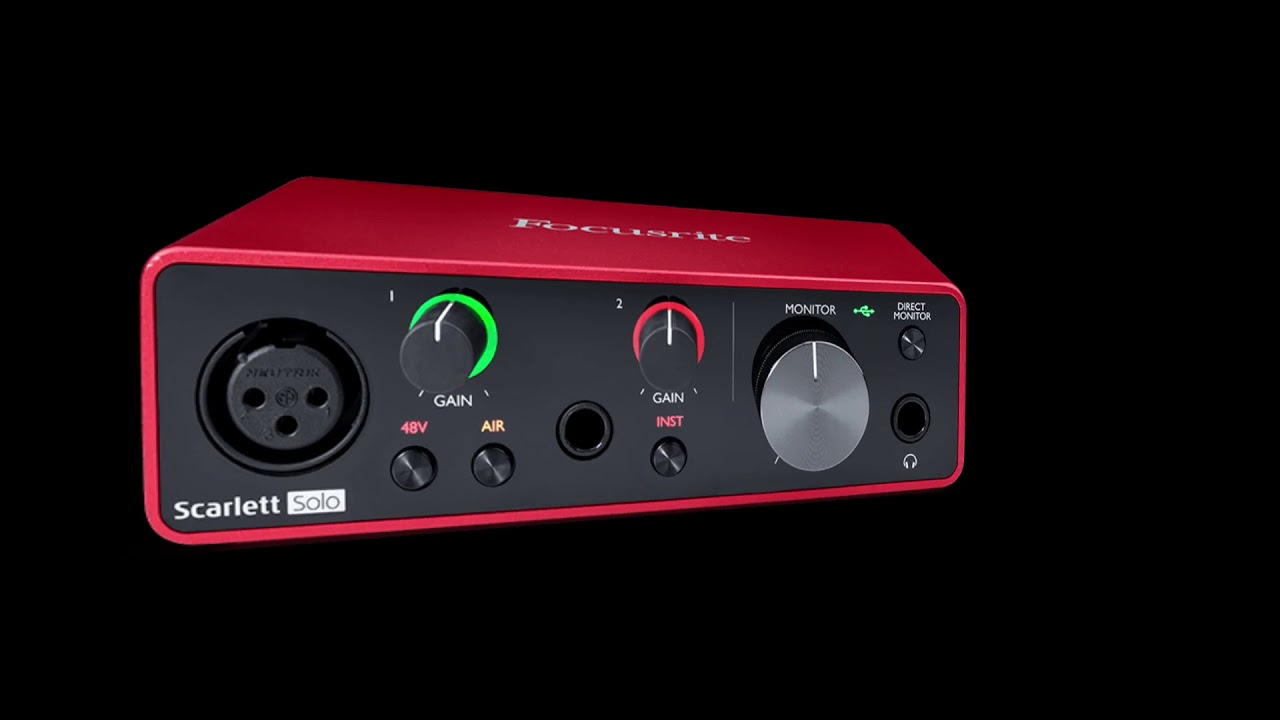 Kenny is a machine

This video is great, I was just describing the audio interface latency issue in another thread. Thanks for posting this.
It's cool that he shows how to use some of the effects in the DAW here too. They all more or less work this way, even virtual amps and cabs.
BTW your U-44 has a direct monitoring mix knob down between the volume knobs.
That's fabulous! What a clear explanation!!
The reason this is so weird for singers is that sound travels about 1 foot every millisecond. If a singer has a 5ms delay on their monitor, it sounds to them like their own voice is 5 feet outside their head. They usually complain just a little sooner than instrument players because their instrument is so close to their ears.
Question for all you Reaper gurus…
I'm trying to learn a complex song and have decided the only way to do it is to break it into bits. Is there a way (in Reaper) to cut out a chunk of the song and paste it into another track so I can just work on that bit? Once I've mastered that one, I would then slice off the next bit and work on it.
I would have to spend hours watching Kenny Gioia videos to find the answer, so I thought I would just ask here.
Thanks.
Yep, there's a few ways to do this. You can copy items or parts of items, split items into two and copy the smaller parts, etc.
Fastest is probably to copy the whole track to a new track and then split it to cut away the parts you don't want. Putting the time cursor in an item and typing "s" will split it in to two items at the cursor. There's also a menu command.
But there's other ways too.
I'm going to try to record a cover with Reaper. I have the backing track of the song I want to cover in Reaper, and the bass is removed from it. But I need to figure out a way to insert a count-in at the beginning, like "Tap, tap, tap, tap… go" so I can come in with my bass overlay at precisely the right time. I'd like at least one bar, but two would be even better.
Is there a way to do this?
One simple way might be to copy the first couple bars of the backing track and paste them in front. That way you can get up to speed with the actual track, and once you've got your own recording laid down, you can cut the "intro" you created. No one will ever know the difference!
Does anyone know if there's a way to "cut out" a small piece in the middle of a track? I've been clicking all over the place and can't find any way to just select a small piece and cut it.
I've google and watched videos, but all they talk about is how to trim the beginning or the end, but not the middle.
@howard @terb
Thanks
I don't know that software at all but until you find the right way to do it can you copy/paste the entire piece and trim it that way?
I don't understand how copy and paste would solve this. Can you explain?
Since you only know how to trim the ends… If you had the whole piece twice (either back to back in the same file or in 2 files and put them together after you finish), you could then trim the end of the first one and trim the beginning of the second one. Put the pieces together and you have effectively removed a middle section.
I just re-recorded that track. But I would still know how to do it for future use.