Some of you may remember my first Show Us Your Bass post showing my first S.U.B. Stingray.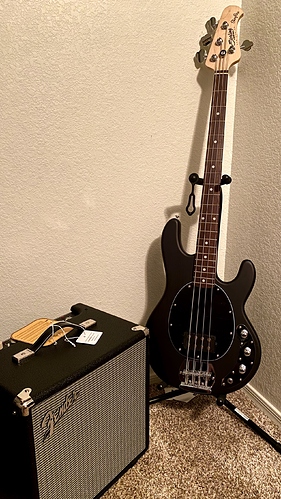 I had been noticing that the E had a really gnarly rattle that the others did not seem to have so I brought it in to GC to see if the could look at it. It took the tech around 30 seconds to see that the neck was slightly twisted and while the other 3 strings were fine for the most part, the twist was keeping the E from behaving normally.
They went ahead and started to exchange it for me, the manager explained how sorry he was to which I kept saying, it's not their fault and that COVID may have really messed with assembly lines and what not.
Finish the transaction and that was when the tech called for the manager. Fearing the worst and that perhaps this Bass was broken as well, we went back and the tech said "I think we may have the wrong Bass."
The Bass he was working on was not black like the one I brought back seconds ago, but olive green. Manager checked the box and the serial and made sure the SKU was correct. All matched for the black color, but it was green.
I told the manager I can take a different one that matches the style exactly and he said that he'd take care of it.
10 minutes later, he came back with the paperwork and a very notated detail of what happened in case anything happens to the Bass and I need to bring it in.
20 min later, the tech handed me this: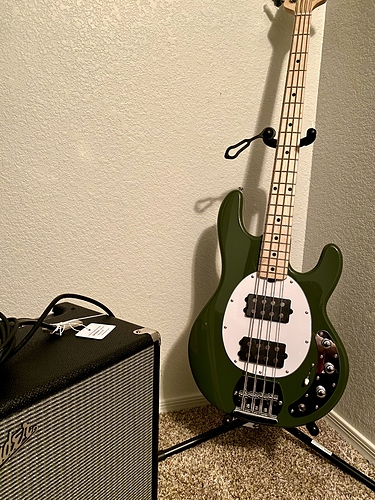 I feel pretty lucky as a factory error worked out for me, but still feel bummed about my first Bass