Creating bass fills doesn't have to be that hard - here's a simple 3 step process you can use without mega chops or theory skills.
If you're doing the Beginner to Badass course, this lesson would fit best after Module 7, once you understand what chords and chord progressions are.
Bass Shapes From the Video
Here are all the shapes I showed you in the video. First up, root fifth octave, which you B2B grads know you can use on major OR minor chords:
The major triangle, which is just a little fragment of the major scale: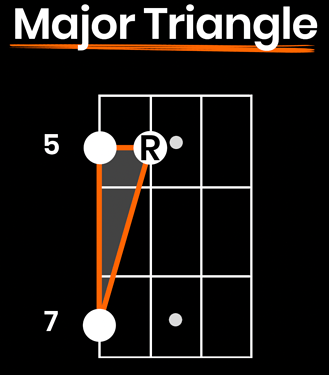 And the minor triangle, which is a couple notes from the minor scale: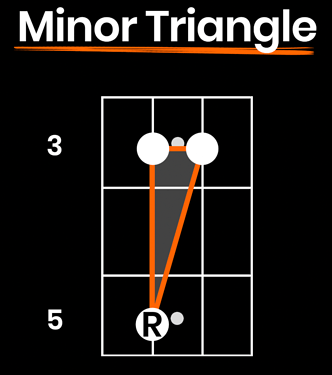 Forum Family Bass Fills Challenge
Okay - you watched the video, time for some sweet bass fills!
Your challenge, if you choose to accept it, is to try out some fills on these tracks, either using the rhythms and shapes from the video, or your own ideas.
Major Version
Minor Version

This is a no-competition, friendly environment - you will not be harshly judged! If you want constructive feedback, let us know, otherwise we'll just cheer you on. Have at it!