I'm getting a vectric V Carve Pro software. I do have a MacBook and was running the trial software off the bootcamp. I'm hoping to get a dedicated laptop for that, if it's not going to break the bank.
I'm a Mac user and have no idea how one translate on the world of PC and I definitely have no clue what to look for in a used ones. Any suggestions would be helpful as the matter of fact in open to anything especially if you are local to me we can trade.
Obviously, I just need something that's slightly above the requirements to ensure smooth operation. Here's the requirements. First column.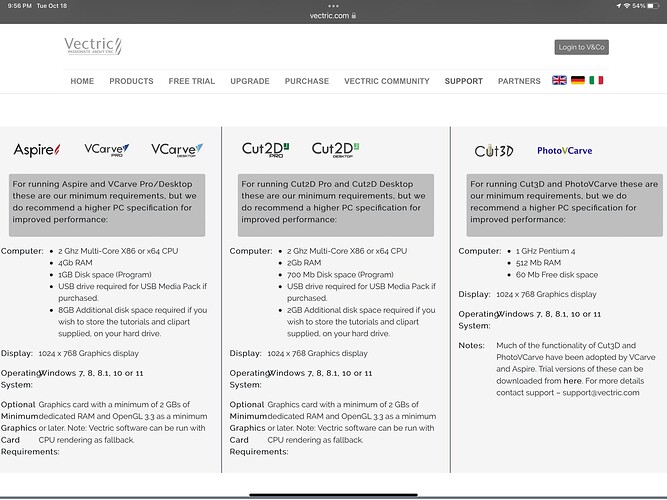 As always thanks for the participation and input.