Everyone that doesn't have it should grab this if you are interested in software synthesizers at all.
Here's the difference between the various Arturia softsynth products: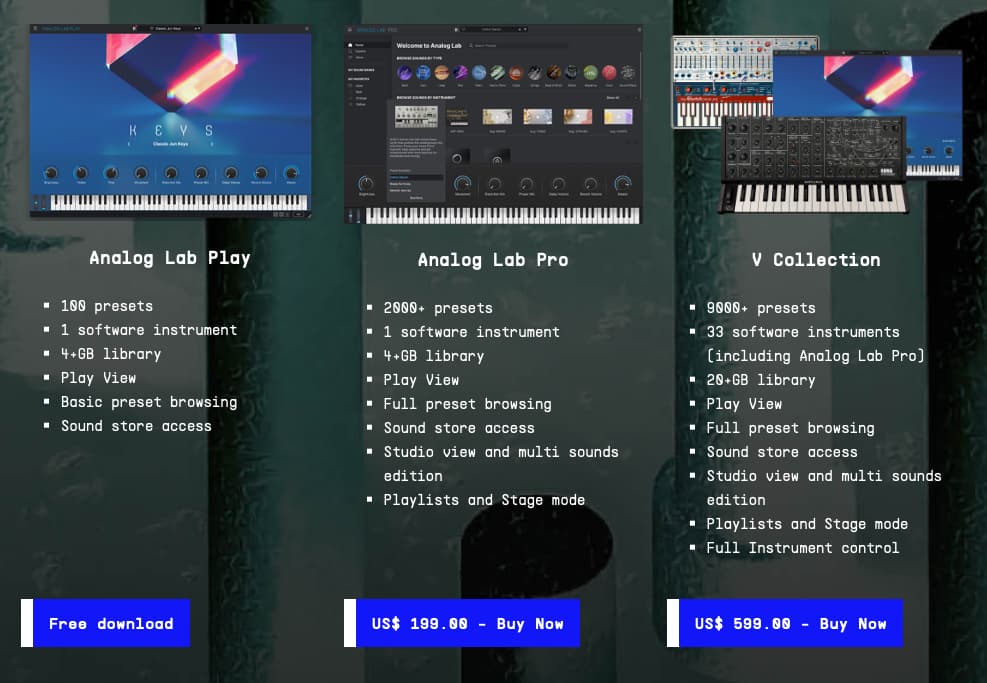 100 presets is not a huge number considering there's 32 synths in there, but the 100 will have lots of good sounds, and it's free.
I haven't used Analog Lab in a long time (I own V Collection) but I think @Barney still does. It's a nice survey of vintage synth sounds.