If you're a beginner bassist, you don't need tons of notes to improve your bass lines - you only need 2. (take it from Alex Trebek)
If you're doing the Beginner to Badass course, this lesson would fit at Module 10, where we'll start diving deep into roots and fifths.
The (Brief) Science of Roots & Fifths
Here's that handy chart you saw in the video again, illustrating why fifths hit that sweet spot for interesting but stable bass lines: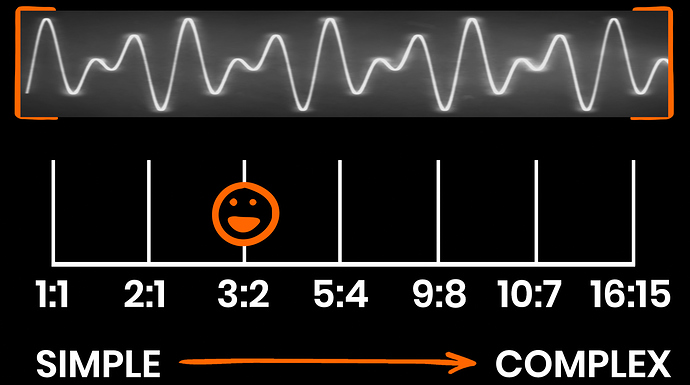 There's so much more cool science behind why we love fifths, including the whole concept of the harmonic series, which I didn't manage to fit into this video.
This video also marks the birth of Science Josh - hope you dug that purple bow tie as much as I do.

Got any favorite bass lines that use roots and fifths? Share 'em here!