I know. I mean, just imagine getting lessons from her. Even if the lessons sucked, it would still be cool.
I've learned about a few bass players I wouldn't have when I was subbed to BassPlayer mag years ago. But this lady did all the most original scores for movies that have basically just been redone and remastered since then. That's wicked!
Mission Impossible is one of the most single recognizable American show theme songs ever! When was surf rock made, something is starting to tell me she did stuff like that too?
Lalo Shifferin compsed the theme for Mission Impossible, and a lot of other scores and themes. He wa really talented.
Here is his theme from Bullitt, with Carol on bass of course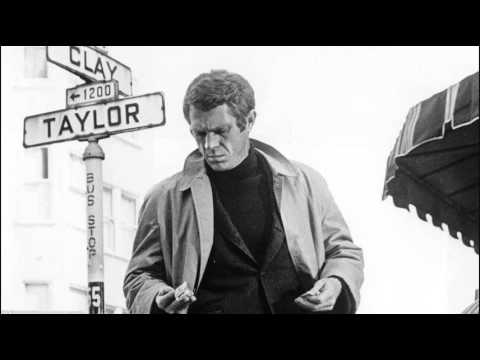 Yup, Carol Kaye was a monster player. She was part of The Wrecking Crew (a term she hated, btw), the group of first-call session musicians who played on every hit record that didn't come out of Motown for about two decades. She played on more number one records than you and I have had hot meals.
I just posted about Carol Kaye regarding this Wrecking Crew thing in another thread.
So I was listening to First Wave on Sirius XM earlier, and My City Was Gone by The Pretenders came on. I've never been a big fan of The Pretenders, but for some reason - today - the bassline on that song really stuck out to me.
I looked up the tablature and I've been jamming on it the last hour or so. What a fun bassline to play! I have new respect for The Pretenders now.
Basically all of them! I never really listened fit the bass before. I am really re-enjoying all my old ska snd raegae tunes
Total legend - what I would have done to learn from her in person. Firm but Fair, I think. Reading through her tips on her website - there are some real gems in there. The Official Carol Kaye Web Site
This always reminds me of a time I went to Target with my son. He was a long haired skate boarder and dressed accordingly. He was about 15 at the time. He went to get something and when he got back he says, "That really old guy over there called me a beatnik. What does that mean?"
I looked over and the guy had to have been in his late 80's and I just died laughing. When I explained what a beatnik was he thought it was pretty funny too.
My son's 28 now and it still makes both of us laugh.
Yes! Old ska, rocksteady and roots reggae!
A lot of their songs are bass-forward… Mystery Achievement, for one, off of the top of my head. But yes, My City was Gone is one I ear-marked for learning eventually…
Tim Huntley: software developer, bass guitar student, THREAD NECROMANCER! MWUH HUH HAH HAA!
So, I was just cruising around Big Bass Tabs, and I randomly came across "Blue Bayou" by Linda Ronstadt. One of my mom's favorites, I grew on on Linda Ronstadt. And "Blue Bayou" is such a pretty song. So I figured eff it, I'll give it a shot… if for no other reason than to reminisce about good times with my mom, rest her soul.
Anyway. What a fun bassline to play! It's pretty darn easy, not much more than 2 different arpeggios repeated through the whole song, but I really enjoyed playing it, and it's going to become one of my regular songs. It made me smile.