Foderas are outstanding. A good buddy of mine owns a couple, and has another incoming shortly.
Just not my thing. I know they are awesome but have never done anything for me.
Yeah, I kinda remembered, which is why I wrote "you don't even need to play them" - they'd just earn you money
That level of investment for me goes to non-bass objects in the form of saxophones.
All that said, I have never tried a Fodera, nor a Sadowski, nor a Carl Thompson (which to me are very interesting) even though all are very close. There is a reason for this…LOL.
Yes, and she can put the kaibosh on most "projects"
oh no…lol, not at all.
The reason is I don't even want to know how much I might like any of them.
Can't go down a rabbit hole if you don't go near the thing and risk sticking your foot in it.
Fair enough… they tend to cost more anyway!
I tried one once at Chicago Music Exchange and… didn't really like it, what can I say…
The guy who build my one "custom" bass (Axel Roks) is a "disciple" of Thompson's and subscribes to a lot of Thompson's approaches and general bass building philosophies.
Whoa Mama! gorgeous. I'm not at Fodera level yet, lol. Lucky for me my Ken Smith is not in the same continent with me, if not I'd be burning cash like it's going out of fashion trying to acquire more KS, lol.
Vellmor tweeted a shot of them working on F-Chopper's bass. Like her actual bass, not one of the signature line.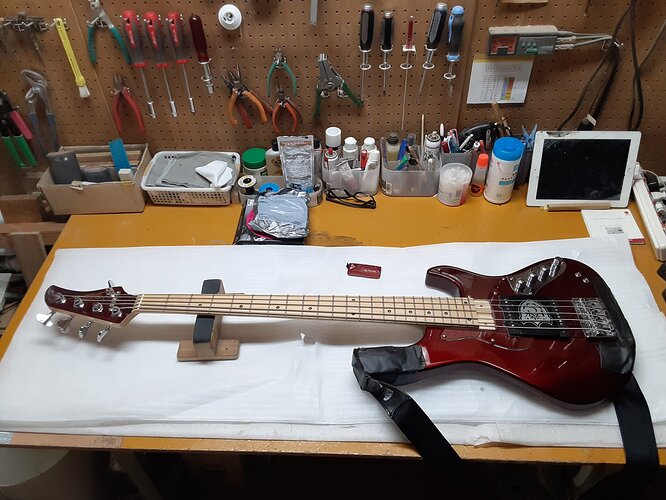 Love the large amounts of tape securing the strap for when she does her signature moves:
She likes flinging the bass

Flinging instruments is a disaster to happen. Worst I've seen was the singer getting hit full in the face by a guitar

She's pretty animated.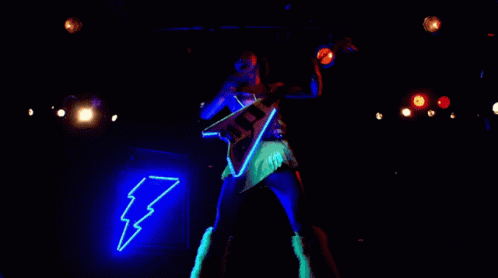 I think this is all taken from her slap bass course.
Or Krist Novoselic flinging his bass in the air and smashing himself in the face
Never change, Ibanez

I'm with you on the stripe color. Still nice though. If the stripe was black, or not there at all the bass would be even better looking IMO
Yeah, the stripe color is a non-starter. No accounting for taste.
How about a 36 fret 3 octave Fretless bass this up your alley @Shibata lol.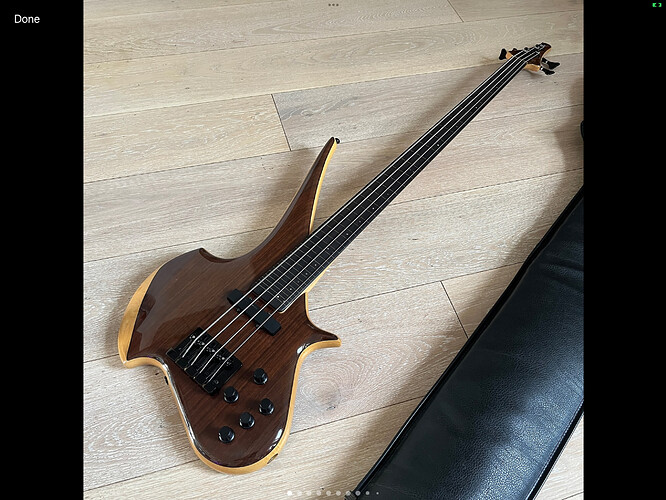 My arms are not long enough. Love the body style though.