Are these volumes on the Bass??
My friend, I hope you're trolling me

If not, you absolutely need to sit down and enjoy the best music mockumentary ever made 'Spinal Tap'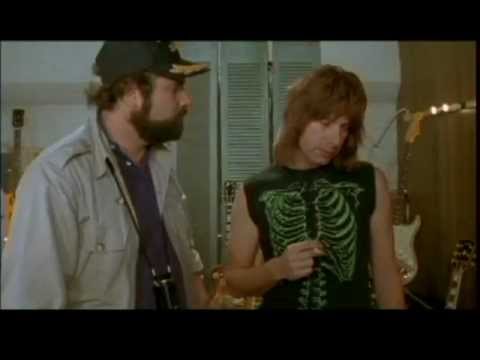 Sorry, but at 70 yrs. I do not understand what you are saying.
I asked you because some people may think I am asking about the the volume at the amp end of the chain and not the Bass end and I could not tell which of these the picture depicted and there was no accompanying text in the post.
After watching the video you Posted it appears the controls in the picture you initially supplied are at the amp end of the chain and that is not what I was asking about.
No I was joking. I understand you're talking about the volume pot on your Bass. This was a picture of a Marshall Head where all the dials 'Go up to 11'.
Ignore me. But if you ever get the chance, watch 'Spinal Tap'
Watch Spinal Tap and it will be made clear, as well as why I gave up drums. Really is a good movie.
Ed Begley Jr cameo!
My Cort is setup this way as well. The issues with the volume set to 100% manifest themselves with both knobs/pickups.
This is a great question and interesting answers. I recently had some issues with my volume being too loud and pissing my drummer off. LOL Like I'm new to bass and come from playing guitar so it was bound to happen. I found myself wanting to compete with the guitarist instead of forming a union with the drummer… another issue we won't talk about. But in figuring out my volume I found controlling it at the guitar level works best for me.
So I crank it up a little higher on the amp so if I need a kick up area in the song I can turn up a bit and then go back down easily. I don't know as I said, I'm new to bass but that's what I am doing now.
And that is what a lot of people do not realize.
The Bass is a rhythm instrument and MUST work with the drummer to keep the Rhythm and Tempo moving forward.
Leave the fancy licks and shredding to the guitarist.
Yeah, that was a recent awakening for me. Had some strong words with the drummer and in the end I had to be honest with myself and see that was what I was doing. LOL Sucks growing publicly sometimes. I believe I'll be a better bassist in the long run.
Or Les Claypool