Can guitarists play bass? Which one should you play? Here's the lowdown on 10 of Google's top bass vs. guitar questions.
0:00 All Your Bass
0:13 Is bass the same as guitar?
0:46 Is bass easier than guitar?
1:42 Should I learn guitar or bass first?
2:27 Can guitarists play bass?
3:12 Can a guitar be used as a bass?
3:52 Do bassists use chords like guitarists?
4:23 Do bassists use capos like guitarists?
4:42 Why is it harder to hear bass than guitar?
5:43 Should I play bass or guitar?
If you're doing the Beginner to Badass course, this lesson would fit… anywhere, because you don't have to play anything!
Why Is Bass Harder to Hear than Guitar?
I think this is one of the most interesting questions from this video, because there are a lot of factors. This one is pretty cool: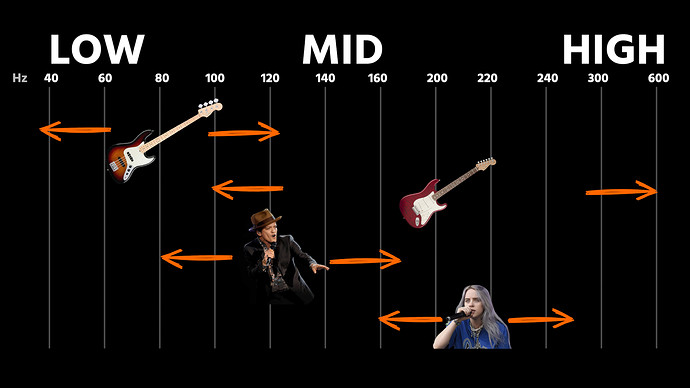 Because the (average) range of the guitar better matches the (average) range of the human voice, it's easier for us to tune into it. Our ears are very evolutionarily motivated to be able to hear each other.

Other than that, of course, I blame iPhone speakers and Lars Ulrich.
Recognizable Bass Lines Playlist
If you didn't already catch this one (I put it out with my 20 Tips video), here's that Spotify playlist with easy-to-hear bass lines to help you with your listening: