I would use rasp and files , then sandpaper
Yay! I did something right. I'm still using rasps though. Solid wood is pretty solid. I'm sweating like a pig and am not even half done with the outer shape.
For your game modeling, do you have a dremel tool? Dremel tool router bit might help. I've wanted to try that before.
After spending literally 2 hours (I know - I was watching netflix) and not really getting far I am thinking about another trip to the store to get some more tools like the dremel you mentioned. I think what I still need/want is:
dremel
different grains of sandpaper
files
something to help me hold the piece I'm working on in place
I think that's my list for now.
Don't forget eye protection

Pro tip: the cutting side of the dremel should be rotating away from you.
I've never used one on wood but always wanted to try.
With the sandpaper, you're using a sanding block and not just fingers, right? That should help.
Good call! Thank you very much.
In fact the wood guy said to me "Mhhh the shape (of the body) is not big enough to warrant a sanding block. It actually might become a hindrance as it is flat and with your hand you can be more precise."
So I'm your guinea pig now?


No In fact @Mark_UK send me a video as private message (I assume as to not derail this thread and keep it to the build) but as I see it as relevant now: http://www.pauleira.com.br/customizacao/batman-sg-custom/
That's a dremel they use to cut out the logo shape, isn't it?
Yep!
I know the Guns&Guitars guy uses one extensively too. So there's precedent, I've just never done it myself. I've only worked on metal with mine.
I have a Dremel and I use it all the time, it works very well for small woodworking. I like the sandpaper cylinders, those things exists with various diameters and grains. pretty cheap on Amazon.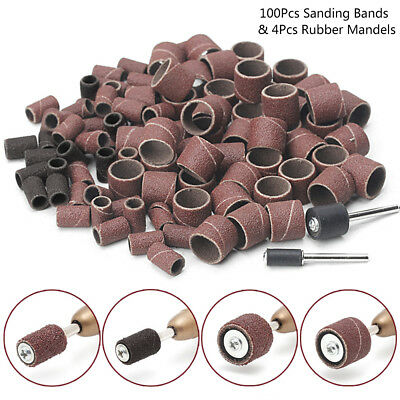 Also note that you can make a sanding block out of arbitrarily small pieces of wood. Even a #2 pencil with the paper around it can be useful.
@juli0r for me this is interesting to see how few tools can be used. I'm a fourth generation woodworker and started collecting tools from an early age. I have every tool and machine thats needed to build a bass. I admire you taking on this challenge with few or no tools.
Jamie
Well on the one hand I don't want to have an arsenal of tools I don't need on the other hand I don't have a problem with buying something to make my job easier.
Regarding the challenge… As said somewhere I enjoyed woodworking class in school very much and I like learning. I think of myself as a person with broad and diverse knowledge. Not necessary deep knowledge - only in a few fields but I like it like that.
Supposedly the complete saying is:
"A jack of all trades is a master of none, but oftentimes better than a master of one."
I don't know how true it is but I like it better this way.
That said I am open to suggestions of useful tools. I would decide for myself how much value I see in the tool and if the price is worth it for me. Also if I see some other possible use for me apart from building. So if there's something not on my list feel free to mention it.
As for an oil finish I would offer this up. I tried Tung oil and Teak oil. The Teak oil would be my choice. It is a less thick oil and it goes on very smoothly. I used Teak on all of my necks and they are as smooth as glass.
On the body. Hand sand it with at least 220 grit sand paper until it is very smooth to the touch. Take your time and get into all of the hard to reach areas. Use a tack cloth or a damp paper towel to remove all wood powder.
Then I apply two light costs of Teak oil with a rag, not brush. Between every two coats I used 0000 steel wool on the entire surface. Use the tack cloth/paper towel method to clean and then two coats of Teak oil.
After 4 or 6 coats of Teak oil I used a wipe on poly satin sealer for at least 3 coats and using the 0000 steel wool between coats. I used this technique on one body and two necks. They are as smooth as a baby's butt and the wood grain is beautiful.
Enjoy your building experience. I would suggest to stay with the stock electronics at this point. They appear to be snap connectors and very straightforward.
So this was more expensive than the build kit itself. My GAS regarding tools is way worse than my musical GAS. Although sometimes I had to get the more expensive item because the other one wasn't in stock. I'm so eager to continue that I ignored that and threw patience to the wind and paid overall 35€ more than needed for the basic product (Dremel & safety glasses)
So I got a Dremel, a vise, file, sandpapers and safety glasses and 00 steel wool. Also some cotton cloth as most of my towels and cloth is microfiber and wood guy said use cotton. I think some of you did too.
Also ordered lemon oil for the fretboard. It's a bit dry and rough. Could use a coat before the strings are on there I think. Just gotta make sure it's not maple.
So 2 hour progress with a rasp: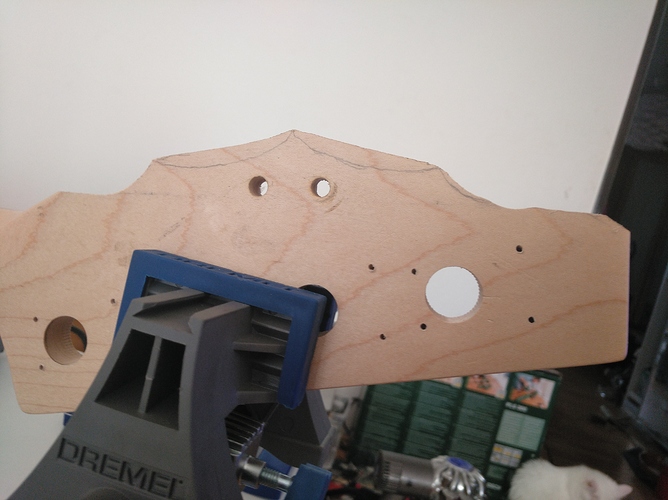 20 minute progress with the Dremel tool. Worth the money although the 3000 would have been good enough.

For those like me who haven't used it before: you can easily create the heat by friction to burn the wood. Took me a while to find the ideal rpm and pressure but as you usually start somewhere you wanna remove completely there's enough time to figure it out.
I'm not completely happy with the shape but I am peer pressured into a round of trouble in terrorist town so I have to continue Monday as Sunday is blocked by the DnD session and I can't use the dremel or vacuum to clear the sawdust after 22h. At least not if I want my neighbours to not kill me

that's the one I have, works pretty good.
I have a 300 which is the old version of the 3000. I don't have the router attachment though.
me neither but I plan to buy it really soon. I have a "real" router, but for precision work the Dremel will perform way better.
30€ of the money I spent more were so I can take a dremel from the shelve. They did not have the 3000 in stock so I took the 4000 after half an hour of deliberation wether I should just order the 3000 online.
not very important, it's a very useful tool you have for several years !
I got the 4000 as a gift from my wife. Perfectly happy with it.