That our Trusty Bass Teacher @JoshFossgreen was the Beatnik Maynard G. Krebs in the 1960's show Dobie Gillis???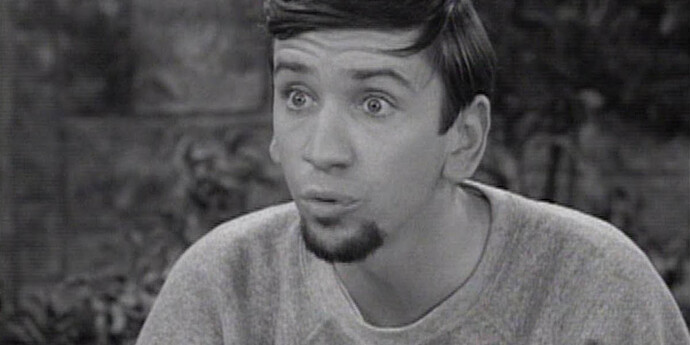 to be honest i have never seen them both in the same room together so hmmmmmm…
If true, then…he's also holding out on the secret of time travel!!! (shakes fist)
Actually, do keep that a secret - please and thank you
Or immortality. Though tbh I don't think that looks like him all that much.
Guys, that's obviously not Josh. There isn't a sweet a.f. peavey cirrus in the shot. Yet.
Surely the more reasonable explanation @Lanny is that he has a picture of himself in his attic.
Oh…It's just you Maynard.