Haven't been around for several months, but NOW we have high speed internet out here in the boonies!! For those who remember what I had to deal with out here for many years, all I had was what I could use as "data" off my cell phone. Dealt with that for years, then COVID hit…… Things got really bad - to the point that it would take almost 4 hours to upload a file to YouTube…… Anyway, after my last YouTube upload,
Tom Sawyer - Bass Cover Jam - YouTube,
I had to quit because it just wasn't worth all the headaches!! However, after two years, (and a grant to bring high speed to rural areas), we finally have high speed!! Our connectivity has gone ballistic!! Here's what I had, and here's what I have today….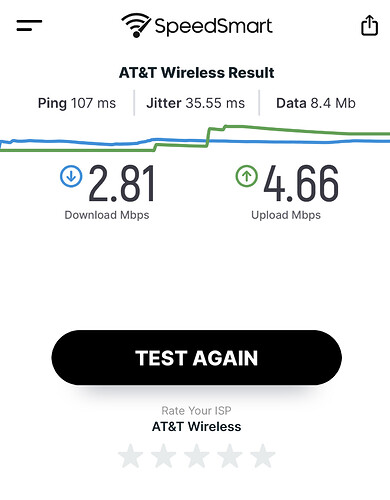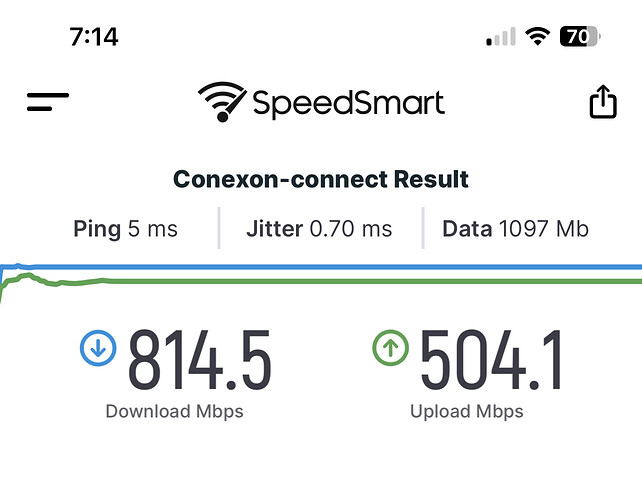 I know that a lot of you old forum folks probably thought that I just gave up, but thing is, I just couldn't communicate anymore with slow speeds along with dealing with data caps on my cell phone - hell, I tool the entire B2B years ago using just "Phone Data"….
Anyway, hope to be around a bit more now that I have some decent internet!!
Keep on Thumpin'
Lanny