wander around all day humming walking basslines or is it just me?
I do it all the time, mostly while I'm driving
All the time, for like 30 years now

Hum for bass. Whistle for harmony. Hard to do at the same time though!
I play as close as I can tell to the bass line while driving. I have a 2010 Camry and it has this pop up box in the center console just below the arm rest. When you pop it up the cover is perpendicular to the box and the arm rest. My hand comfortably rests in a position that is perfectly within finger reach of the top edge of the cover. So I literally strum my fingers back and forth over it like I would a string. I mimic left hand fretting as well without moving up and down since its on the wheel.
Not directly related to humming, but still something you do in everyday life related to music.
I've thought about carrying a fretboard (only) around with me and messing around on it. Not sure if I can handle the stares I'd get though.

I spend 3 hours a day on the train so want to do something more with that time.
I am studying music theory with udemy.com. Three hours a day, you could be a musical genius in a month
Which one are you taking? There are lots of them. I am trying to maximize my time off so doing what I can. I go back to work in April so am just sitting at home until then. Don't get to say something like that much with six kids.
I am just getting to the end of this one ( parts 1,2 and 3) but there are many more parts (into the teens) The is a massive sale on at the moment
How long have you had the program? I only ask as sometimes the internet will say it costs X and its this huger percent off, but in reality its always that percent off. Either way I'll probably grab the 1-3 and see how it goes. If I like it and the sale is a real sale, I'll just pick up the others later. It says its a college level class. Like is that a college level style but you can have a elementary understand of music theory and do ok?
Here you are, @JT:

The price does go up to full price but they do have frequent sales so there is never any need to pay full price.
The course starts from zero knowledge but you can see the curriculum so you can jump ahead if you find it too easy.
Jay Allen teaches this course in a collage in the states so if you complete all the sections then you will have a very high level of understanding.
I'll admit that most of us do not need this level of understanding to make music but I find it all fascinating and I would love to be able to understand what the hell Rick Beato is on about
How about this then?
http://www.thepocketpicker.com/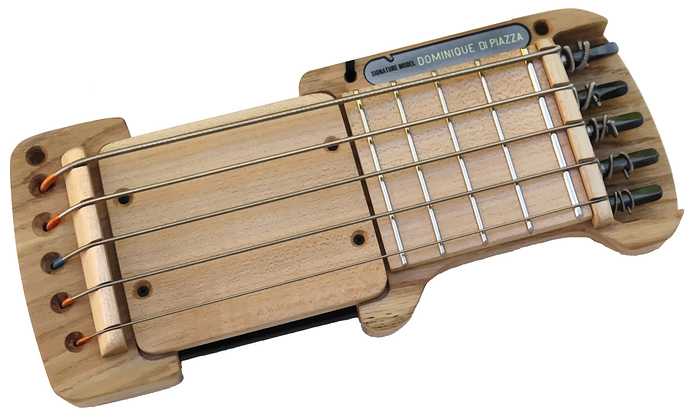 http://www.thepocketpicker.com/files/stacks-image-e442f8f.png
You arent alone brother!
And actually today… thanks to Josh's teaching and me learning more of music theory…I was listening to music at work and found myself listening closely to the drums and finding out how many Beats/min they were playing and where the bass comes in (kick drum? crash cymbal)…
My dad told me when I first started playing "son when you really start playing you will never listen to music the same again"… yep…the old man was right again.
Has anybody had a chance to try these out?
Or is there anything similar that might be easier to obtain in USA.?
Or how about any of you master crafters out there, have you made, or thought about making something like this for yourself, and / or to market? Seems like something you could sell a bunch of on this forum alone.
I could craft with metal, but probably not cost efficient, I don't have patience for wood, despite it being my last name,

Tiger, that you??

Lol, nope
Wood. No "S"
But initials TW, hence the T Dub
Aaaand you just made me splurge twelve bucks.