My fiancé and I currently occupy a small-ish condo and sometimes I've had to get creative about where I practice. Normally, I'm set up on an iMac in our shared office space where I plug-in via a Focusrite Scarlett Solo, but today my better half needed to the room so I decided to see how portable I could get and just thought I'd share this in case anyone else was curious.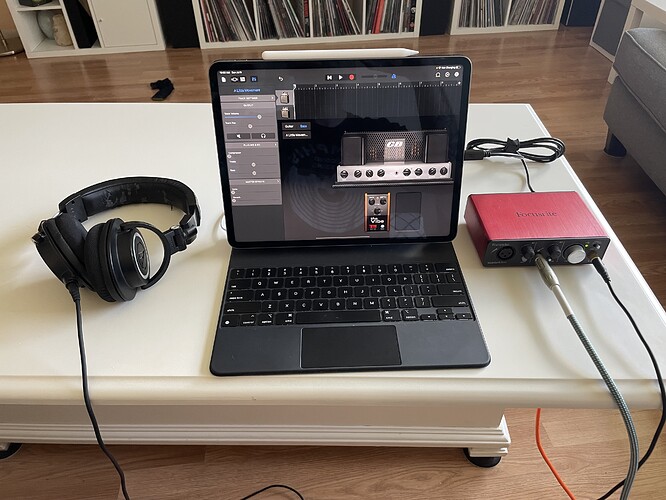 For those curious, here's a list of the humble gear being used
5th Gen 12.9 inch iPad Pro
Audio Technica ATH-M50x Headphones
Focusrite Scarlett Solo
Magic Keyboard
If the Focusrite has a power source, you can get a plain clean tone without the iPad, but since the iPad has GarageBand for free, you can play with the plugins and get a variety of sounds or record anything you might be working on.
Forgive me if the tech on this is old news. I'm still pretty new to the world of the modern musician so this is all still fun and exciting to me.