Now I have had a chance to get to know my bass a little better, there are some things I love about it, and some things I don't. What I love, well, it looks killer. The wood grain is gorgeous. Fit and finish are top notch. The EMG B30 preamp is nice, Wilkinson bridge is great, the neck is fantastic. Thicker than an Ibanez. thinner than a Jazz, it feels very comfortable. Rosewood fretboard is great too. It feels light, though I haven't weighed it, but it is one of my lighter basses by feel. Certainly a quality build.
Things I'm meh on are the tuners. They do the job, but getting it in tune is a pain, a small twist and I go from flat to sharp.
What I don't like, is the pickups. At least the MMTW pickup. They are both hot, and the MM pickup really booms. When I dial all the way back to the bridge, I don't get that MM quack at all, very focused on mids and low range. And very sensitive. I swear I can count the strings against my fingertips when I touch them, let alone slide. It came with LaBellas on it, I can see why.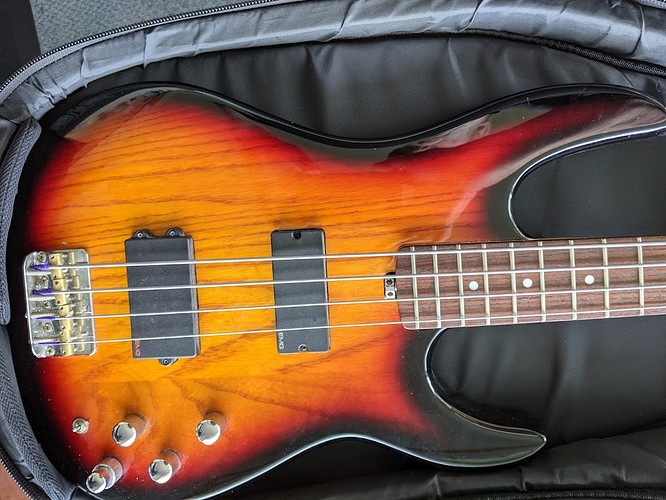 Tonally it's how much boom do I want. Not a subtle instrument.
Now, what to do about it. I might put flats back on, wouldn't lose much and honestly, not a lot of versatility in the pickups.
I could change the pickups. I could replace the MMTW with an Aguilar MM pickup, and use the two way switch to go from series to parallel, or even put a three way in. Then the question is what to put in the soapbar position.
Any thoughts? This is a $300 bass no problems if I change things out.