I delayed for months on ordering this medium scale SX jazz bass - finally pulled the trigger. And… FedEx destroyed the box - made an incredibly pathetic attempt to repair it with packaging tape and just delivered it as if everything were fine.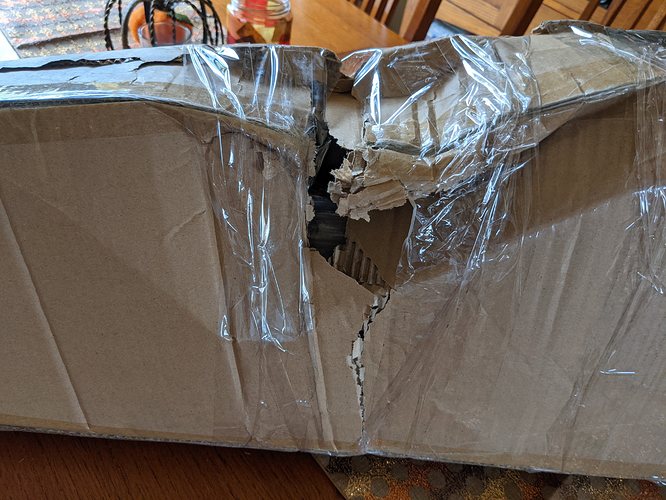 I'm actually super impressed with Rondomusic's internal packaging - I thought for sure the neck would be broken. For just a second I thought I was in the clear - but the neck pickup control was forced through the control plate and down into the cavity below - broken off the pot. Would have taken a LOT of force to shove it down through the plate. Crazy that FedEx pretended this was just fine.

Kurt at Rondo replied to my email within 5 minutes - stand up guy! Can't wait to get a replacement and let you guys know what I think of the actual bass - but I can already tell you it's a good business!
Update 11/29: No instructions on how to return the damaged bass yet - but I have a shipping notification for the replacement already. Rondo is doing everything right from a customer service perspective!