1st Concert: I guess it was summer of 1975 - Bob Seger in Saginaw MI Civic Center ( i think)
Latest Concert: Tedeschi-Trucks Band, 2 weeks ago at the Warner Theater in Wash. DC
and a bunch of Prince concerts in between.

First: Judas Priest/Uriah Heep, 1982
Last: crap, I forget, pretty sure it was Cocteau Twins, in San Francisco
Many, many, many in between those. None in the last decade (which is really wasting an opportunity).
First concert 1977 Pink Floyd Madison Square Garden NYC Animals tour, I was blown away so got tickets from scalpers for second night for 30 Dollars!
Last concert 2021 Primus\Slayer MSG. Primus opened great show! I left before Slayer came on. Was just there to Les and the boys which I have seen throughout the years.
A few other notables:
Loudest: KMFDM - by a very painful longshot
Best sound: A TIE …The Eagles - they really have their $hit down and The Brian Setzer Orchestra - tight tight tight
Best visually: Madonna - I forget what tour, but the one where she had a single out with JT, Mo puts on a show
Most old school hip: Tom Jones in Vegas - you can't not love this show…maaaan
Biggest surprise that I thought I would hate: Rascal Flatts - my friend had free tickets and a free hotel room at the casino they were playing at, and she was super cute. Turns out they are really good in concert. Like crazy good. The second big surprise was that their no-name warmup act wasn't bad either - Taylor Swift
Biggest surprise that was cool as hell: Stevie Wonder at the Garden (MSG) - When he played For Once In My Life, out walks Tony Bennett to duet with him. During the encore, playing Superstition, out walks Prince to play guitar for a while…then walked back off
Biggest 'I had no idea I was going to be at a concert concert' - Seal - when the Venitian or the Wynn (can't remember) opened up, that week in the Tao nightclub, midnight, out comes Seal to perform, unannounced
Most boring: had to be Tracy Chapman - her 'fast car' was too cozy for me, I fell asleep
Most seen: this is a hard one, somewhere in the mix of Tower of Power, KISS, Rebirth Brass Band or the full gospel sounds of the mighty Reverend Horton Heat…but I think it's the Rev
Funniest: Blotto at Blottoween - a local act out of Albany who dressed up as dead musicians for a Haloween show. Hendrix, Morrison, etc…and the drummer was none other than Karen Carpenter (with a fairly tasteless 'no thanks I'm not hungry' logo on the kick drum)
Best $6 show: Rusted Root - in the beginning when they were good
Best show no one sang at: Milli Vanilli
Worst show eva': Nickelback - I was dragged there by an ex girlfriend, I smiled and earned points
My First Concert. . . . . The Who 12/4/1973 The Spectrum Philadelphia, PA
My Last Concert. . . . . Jethro Tull 8/28/2002 War Memorial Trenton, NJ
Cheers
Joe
Loudest - Aerosmith, 1978. My ears are still ringing (not joking)
Best sound - Eagles or Pink Floyd. Eagles sound was so good they were like their albums in headphones. Pink Floyd takes the cake though. They never played loud, and at times you felt the msic was spinning around you even though all the speakers were in front.
Best visually - Babymetal or Pink Floyd. A Babymetal arena show is an assault on the senses, literaly more going on than you can process. Old school, no one does a show like Floyd, you can see that the songs were written with the performance in mind.
Biggest Surprise - Doc Watson. An old blind man, a chair, and a guitar and your entranced for hours. I never thought I would like flatpicking.
Biggest Surprise - Black Sabbath. I was never much into them, but they did a Black and Blue tour with Blue Oyster Cult around 1980 and I went, and Dio was amazing
Biggest I had no idea - went to a club to drink as I was underage and they didn't card. The band that night was semi local, lead singer a girl in a leotard wearing a jacket. She didn't break 5'. The downbeat hit and she started to sing, and I forgot about the beer, It was Pat Benetar, about 6 months before she released her first album. Still a fan.
Most seen - Blue Oyster Cult or Babymetal. One of the two
Funniest - Weird Al. He is better in person
Worst show - KISS, hands down. They didn't play 40 minutes, they mailed in the performance, and for a high school kid who saved to go see them I was completely let down. Haven't bought an album since.
Biggest Riot - Fleetwood Mac. I went to see them on the Rumors tour at the Capital Center, Md. It was festival seating, and after waiting in line 8 hours to get in, 90 minutes after the show was supposed to start, a dude comes on stage and says Lindsay had an emergency spinal tap and the show was cancelled. A riot ensued, tearing the seats out of the bleachers, the whole 9 yards, it was ugly. In reality come to find out Stevie did too much coke.
Longest concert - Fleetwood Mac, a week later. Bob Welch opend, ex of Fleetwood Mac, and he hit the stage an hour early. Fleetwood Mac came out, and played for hours until they had to stop because the law said it was too late to play. They were playing material off of Tusk, and this was the Rumors tour
Biggest band I saw as the opening act: the Eagles as the opening act before the headliners Procol Harum, 1972, Hampton Colosseum. I didn't really know who the Eagles were, but their song Take It Easy was just starting to climb the charts.
I also saw Pat Benetar in a small club in Richmond in the mid 70s singing jazz standards.
Blue Oyster Cult puts on an awesome show. They were my favorite band as a pre-teen/middle schooler.
loudest - hmm, not quite sure how to categorize that one; sound pressure where I was standing (likely Orbital/Underworld, right near a speaker stack) or total volume by the band (could be one of many stadium shows).
For a while I was seeing bands every weekend so there's a lot of contenders for all the categories @John_E listed.
Best visuals would have to be Skinny Puppy though. For some value of "best". Underworld was pretty solid for visuals too.
Never got to see SRL, despite living in SF. That would have been a good show.
"Best" concert for me was New Order/Throwing Muses, as I had a backstage pass and got hammered with Hooky and Rob Gretton after the show.
Word.
I have seen them do this, and seen them do the complete opposite, and a few things in between. Last time I saw them (I would say it was 12 ish years ago maybe, Motley Crue opened for them and blew KISS away, so I feel ya.
1985 - Iron Maiden (World Slavery tour)
2019 - Jackson Browne (Sandpoint Festival)
Co written (mainly written tbh) by Jackson Browne. I prefer his version from his 2nd Album For Everyman (but I am very biased!)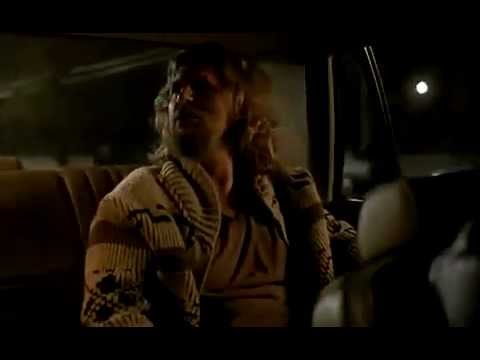 Beat me to The Dude

1st: 1982 The JFK Jam, Philly PA - Joan Jett / Huey Lewis / The Kinks / Loverboy / Foreigner
Latest: Sep 2021 - Violent Femmes/Flogging Molly
Next: April 2022 - Jack White
One of my big regrets is not keeping ticket stubs…
My first concert was Motorhead with the original line up. I was right at the front, just below Lemmy. I couldn't hear for at least a week and didn't stop grinning for two. .
.My last concert was either Blue Oyster Cult or Lynyrd Skynyrd .
Loudest concert was AC/DC, to the point i was getting concerned about hearing loss. I probably still wouldn't change a moment of it, to see the guys up there enjoying what they do and the crowd response to them was totally unforgettable.
My favourite concert though was seeing Rush in 2011 with the Time Machine tour. To see 3 masters of their instruments work such intricate music and enjoy themselves was inspiring.
The band i most want to see now is the Foo Fighters. A bit of a running theme here but Dave Grohl just looks like he loves what he does and in the bands i have seen and enjoyed the most it is this enthusiasm and enjoyment for what they are doing that engages me as much as anything
Kiss around 1974 or 1975 Greensboro NC
Last concert was Linkin Park I think 2012 Tokyo…not really that much of a fan but I was taking my son who was and still is a fanatic about the band
Oh no no no, Zoe has been gaslighting Elmo for decades, insisting that he treat her pet rock Rocco as a sentient being, and seriously insisting that Elmo do things like give up a turn on a swing or his favorite cookie for the sake of Rocco the Rock's feelings. Elmo is the sweetest, most innocent Muppet, and he has gritted his teeth and worked hard to play along when he clearly doesn't want to.
The scene that people were responding to is when Zoe insists that Elmo can't have the last oatmeal raisin cookie, even though she knows it's Elmo's favorite, because Rocco the Rock wants it. Elmo just goes off. "How is Rocco going to eat that cookie Zoe? Rocco doesn't have a mouth! Rocco's just a rock! Rocco's NOT ALIVE!"
If Zoe wants to believe that her rock is alive, that's between her and her imagination. But the fact that she wants everyone around her to adjust their behaviors to the point where it affects the quality of their lives because of something that clearly isn't true crosses a line. The clip is actually from 2004, but the sight of Elmo losing his sh*t about this is somehow reassuring - everyone has their limits.
First concert (as far as I remember): Gary Moore - Still got the blues tour in June 1990
Last concert: Leprous - From the beginning tour in December 2021