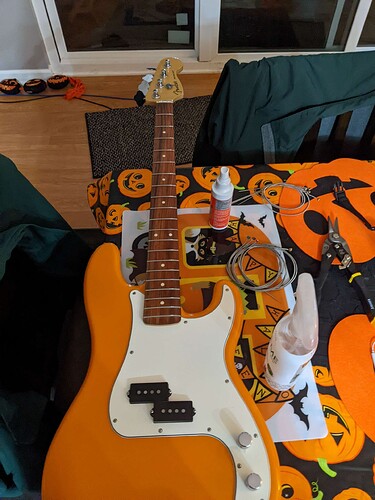 Was happy to finally sum up the courage to tackle a simple maintenance.
I went with new half-wounds that were the original strings. I was surprised how "smooth and clean" they felt, but I don't think I experienced that "bright sound" everyone speaks of.
Anyhow, guess I'll get these dirty and try again later. Any recommendations for type of strings to try out next?