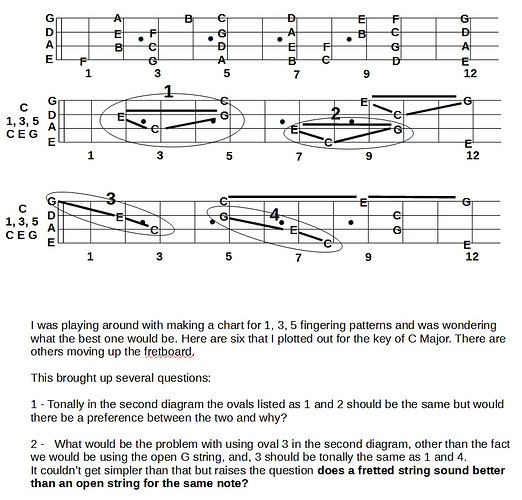 I was playing around with making a chart for 1, 3, 5 fingering patterns and was wondering what the best one would be. Here are six that I plotted out for the key of C Major. There are others moving up the fretboard.
This brought up several questions:
1 - Tonally in the second diagram the ovals listed as 1 and 2 should be the same but would there be a preference between the two and why?
2 - What would be the problem with using oval 3 in the second diagram, other than the fact we would be using the open G string, and, 3 should be tonally the same as 1 and 4.
It couldn't get simpler than that but raises the question does a fretted string sound better than an open string for the same note?