I think we've hit at the core of why I struggled to get excited by any of the amp options available to me at a reasonable price. I just find solid state in general, and digital in particular, sterile and dull when compared to valves (at least from a marketing point of view - see below). I know solid state doesn't have to sound sterile and dull and I'm sure the Rumble 40 won't but, when you look at the options available to bass players compared to what's available to guitar players, it's easy to get a bit jelly.
Here's a prime example, check out this Bugera: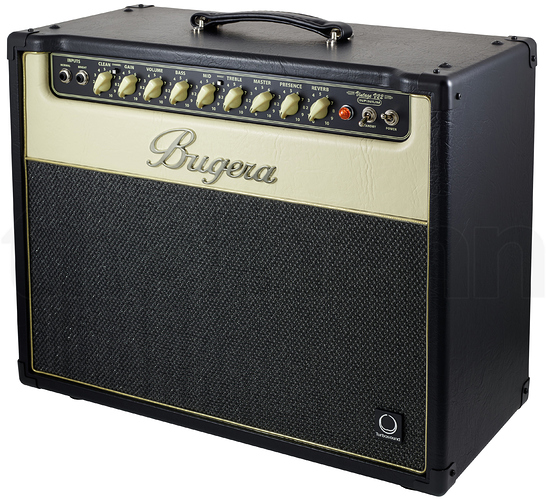 22 Watts, all valve and it looks the business. I'm not even offended by the built in digital reverb. And it costs less than 300 eurobucks!
Note: Typing this, I realise how silly I sound; it is, after all, the sound that's important. One of the dangers of buying online I'm afraid, you focus on all kinds of nonsense.