Good list. For anyone interested check out these songs as well
Ain't Too Proud To Beg - The Temptations
You Keep Me Hanging On +
Love Child - The Supremes
Standing In The Shadows Of Love +
Reach Out I'll Be There - The Four Tops
I'm all about the books today …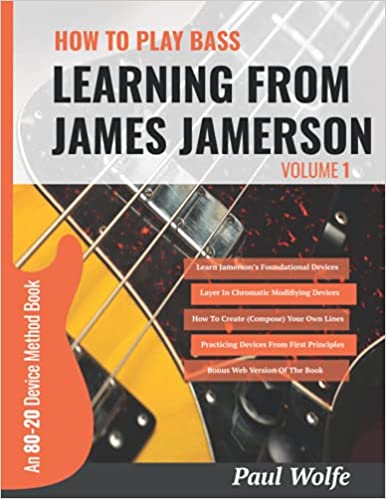 Any good books on the subject at hand that you do recommend? I'm always down to read
I'm not finding anything that's helping me with that classic R&B/soul groove, other than pentatonic studies. I know the correct answer would be "hands on bass" and figuring it out. These particular books are not about playing like Jamerson, but after examination of his many songs, learning the ideas and note devices that he took from upright to electric.
I'll take them, if no one else does.
They are yours., brother.
In case anyone is interested, the book "Standing in the Shadows of Motown: The Life and Music of Legendary Bassist James Jamerson," has 90 pages of Jamerson's basslines transcribed in notation (not TAB) in the third section, according to a comment by a "verified purchaser" at the Amazon link. These transcriptions go with the music (either on the CDs, or music downloads).
The Amazon offering shows that it comes with two CDs, but a comment on the Amazon page indicate that instead there is a code now to provide access to the songs.
The book is worth picking up for the biography alone I think. Pretty unfortunate how his later life played out, who knows what insane stuff he could have written in a few more years
Great book and transcriptions. It's on my shelf and I actually use it.
The movie is based on the biography section.