Jelly. Makes me want to go hit the Smokehouse here.
Happy 4th!
My new restaurant is opening on the 5th so it's my last day of independence, lol.
Congratulations @Al1885 !!!
May your restaurant be a huge success!
Happy 4th of July Everybody and congratulations @Al1885 !

Hold your horses there @Darryl. You're posting this on Jul 1st so what I think you meant to say was Happy Canada day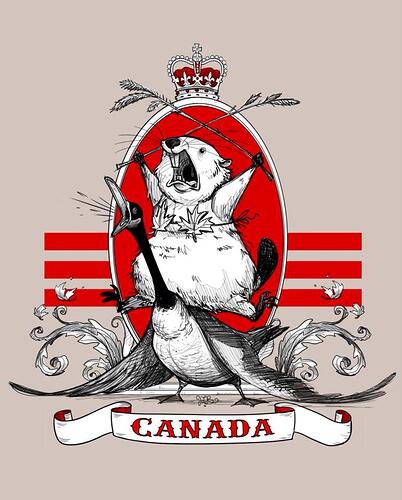 Yay! Break out the syrup!
Oh and @Darryl 14/10 for using a dog in the initial picture.
Most Americans have a 4-day weekend this year, so today, June 1, is what's considered the first day of the Fourth.
Hey, there's a lot of beer and food involved during this collective holiday, so the Fourth is today and the whole shmear. We just roll with it.



I just had to show off my patriotic Magic Dog and this thread gave me the perfect opportunity! Haha
Thanks guys. It will be fun. I'm sure of it, lol. I invite any local Buzzers just let me know and we'll have some good grub.
I'd love to be there, @Al1885. I know the food will be outstanding.
Thanks @MikeC It would be fun to do this for adults again, lol. I've been cooking for kids for the last 5 years.
I know there's a time difference, but over here, July 4th is the day after tomorrow

Okay, now I'm even more confused

In the States, when the Fourth falls on a weekend, it's celebrated for the entire weekend. Parades, and festivals, etc. take place on July 4th, but family/friend gatherings are held and celebrated all weekend long.
Yeah. It's more of a few days of BBQ and fireworks than a single holiday. It's actually better when it's in the week like this year because then many workplaces give a 3-4 day weekend. The only sucky day is Wednesday and even then some places will give three days off.
Yeah it's the 2nd here too