Is it possible to use headphones through the B1 like you would do with the Vox?
I think this is probably the way I am going to go. I have really struck out at trying to find an acoustic bass to try unless I get one mail order, which I really don't want to do.
I have also found out that there is a good pawn shop not too far away that usually has a good selection of guitars. So electric jazz base and Spark Go it will hopefully be.
Yes this little unit has los of fans (me included) on this forum. It's cheap, has a lot of good tones to play with plus it includes a tuner and built in drum machine to work on the only really important thing - your timing.
It's head and shoulders better than the VOX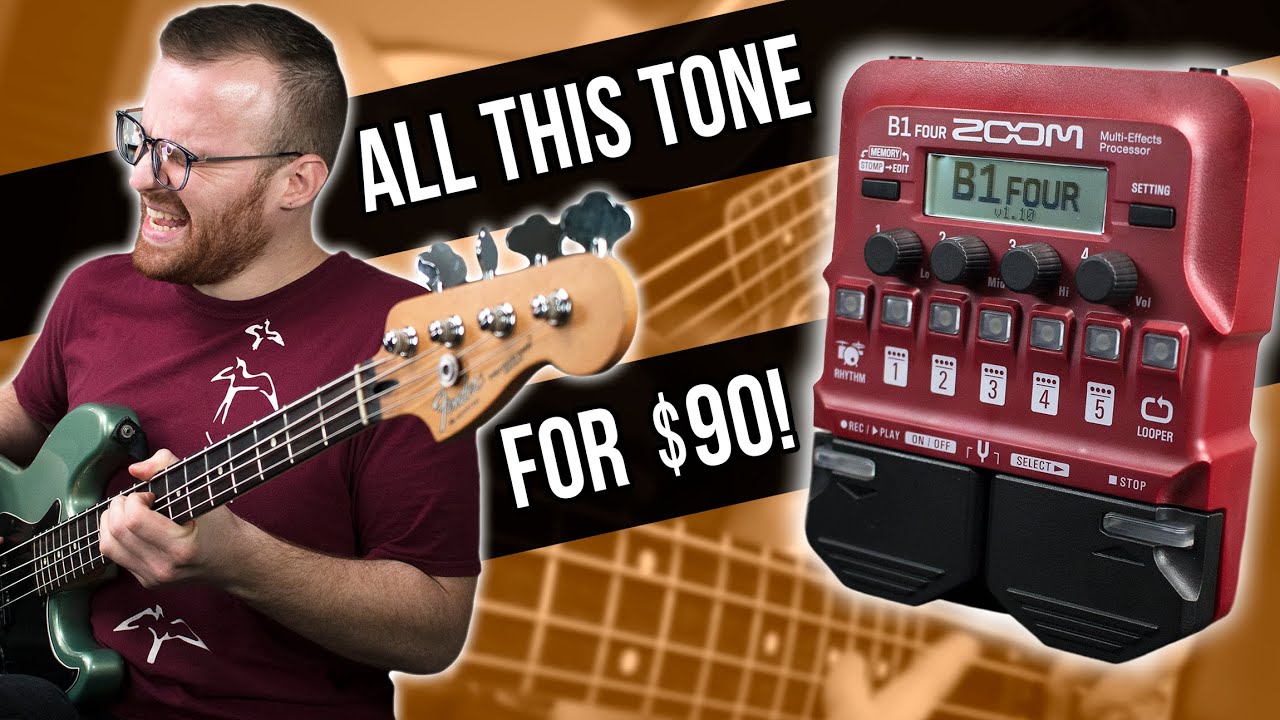 Your reply got me thinking. I might go for the B2 Four, which seems quite good too, and it can double as a USB interface for recording.
hey eric ,
this is Morry from germany im also thinking about buing my first bass.
I also had an acoustic bass in mind, its the
Harley Benton HBO-850 Bass Black here is my question is it a good bass for a beginner or do you have a different recommandation ?
I say get what you want to get. What is affordable, will suit your playing style, what looks good to you, etc. I know Joss shows different recommended basses and amps on the channel. I myself can't afford those. I have three Glarry basses which are just fine for a beginner. And they come with a small practice amp. Not big enough to gig, but it's a practice amp.
What I did end up with myself was a Yamaha RBX 174 EW with the Mango top. It's all I need and only costs me $200. My amp is a Fender Rumble 25 for $189. I would rather have the one Josh recommended, the Rumble 40 but it's out of my price range. I have all I need to learn to play. I'm not gigging, or playing on stage. I'm learning. No need to pay hundreds of dollars for something I might not ever be good at. If I do get good then I'll upgrade. My advice don't break your bank account get what you can afford and feels good when you practice on it. Later on if you feel you going to keep it up then upgrade. Just my two cents.
I used my B1X Four through headphones for the first time the other day - before I read your comment I had not tried it. And you are right it sounds great! I still like my Vox and Blackstar amPlugs but I admit this is better.
Is there a straight headphone out on the B1Four or are you having to go through something else?
Yes … you can either Output straight to headphones or to an amplifier.
Hey @MorryMemento
Acoustic bass is awesome but can be quite difficult to live with. Mainly because what you hear acoustically is not necessarily what you hear when plug into the amp, not to mention unless it's dead of night or in a quiet room you can barely hear the bass. If the electronics are not properly treated when you plug in you get feedback.
Unless you must have the acoustic tone, I highly recommend starting with electric bass.
Yes but be aware it's a 1/4" jack so if you're using headphones with a 3.5mm jack you'll need a converter.
Most decent (and not expensive) headphones to use for bass are 1/4".
There are lots of threads about headphones. @Al1885 recommends a good set for about $40. He'll remember the details I hope.
Probably the AKG K240, great for the price.