Hi,
I am finally setting up my Squier Bass VI but I have a problem with the thick 6th e-string. It doesn't fit fit trough the tremolos' hole. I bought a new set of La Bella Bass VI strings. Well most of the string fits right trough, just the part of string that is wound thicker on itself close to the "metal ball" is to thick to pull it through, with just a gentle use of force.
Any ideas how to fix that without using a drill on the bridge/tremolo?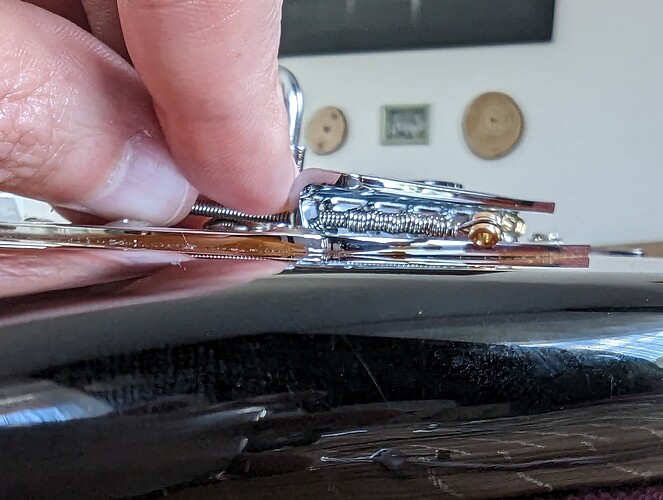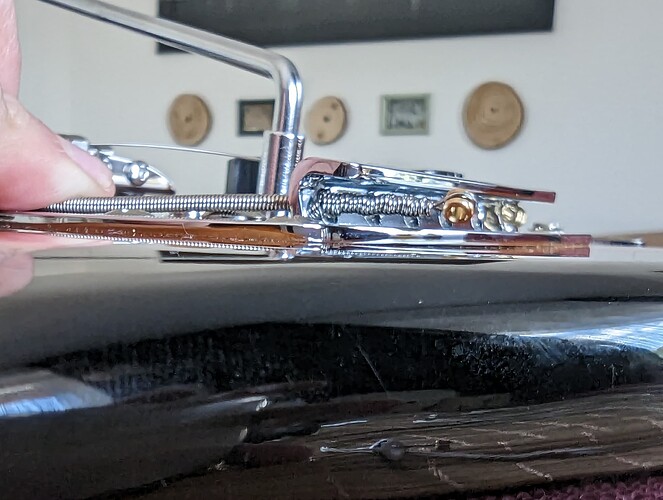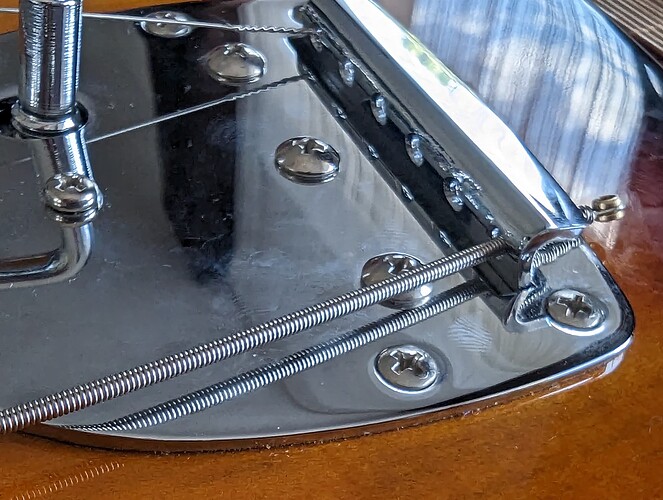 Is it save to remove the screw in front of the hole?