Hello Everyone! If you have been checking the forums in the last 2-3 days, you have probably seen one of my level 0, straight out of the box, kindergarten level noob questions. And I have gotten a lot of great feedback from everyone.
One thing I was still needing some help with was my actual bass. Obviously it's not possible for @JoshFossgreen to do videos covering every possible bass a beginner might have, and while he did briefly touch on the subject in one of the early lessons in B2B, I was hoping there might be someone on here that has the same bass as me and could answer a few questions!
Here is my bass, a (beautiful) Ibanez SR370E in Aged Whiskey Burst: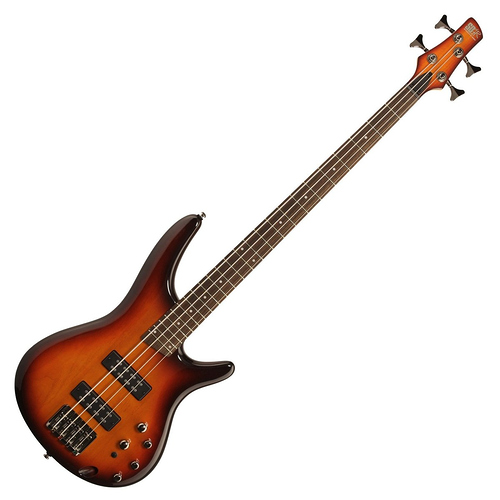 (obviously these are just stock images)
And here are what the knobs and switch all do: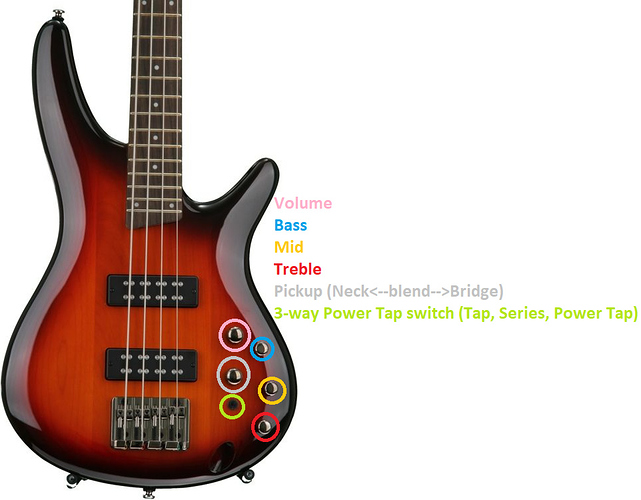 Here is my understanding of what they actually do, please correct any errors:
Volume: Obvious
Bass, Mid, Treble: Seems self explanatory, but currently set to dead center per @JoshFossgreen's instructions in the B2B lesson (there is a soft stop to let you know where center is)
Pickup: a 'sliding' scale which I think controls how active each pickup is between the neck and the bridge.
Power Tap Switch: According to the official Ibanez product page "The 3-band EQ works in conjunction with a coil tap switch for maximum control over a wide variety of professional bass tones. Tap Mode (single coil) creates a punchy, dynamic sound with superior articulation. Series Mode (humbucking) delivers a full, warm tone, and Power Tap Mode provides the best of both worlds-combining the clarity of the single coil with the fat bottom end of the humbucker."
But I am not really sure what any of that means. What is the difference between single coil and humbucking? Why would I want one over the other or a blend when in Power Tap mode? I know it gives a brief explanation of each in the description I copied, but what do they mean when they say things like "fat bottom end"? I was hoping someone might be able to explain these terms in a more simple way, or even provide some examples of songs that have the sounds they are describing.
As always, thanks for any input!