I'm just curious about this one.
I saw an an unusual looking bass in a 1965 video of the 60s group, Unit 4 +2. The song was "Concrete and Clay," and I believe the bassist was Rodney Garwood. I took two screenshots of the bassist and his bass: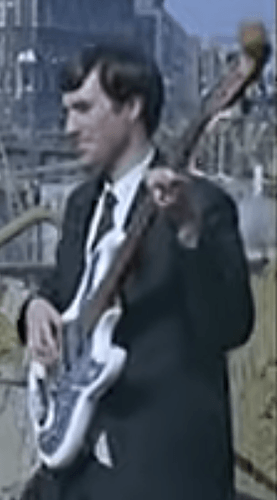 and cropped the bass out from an image found in a search for the group: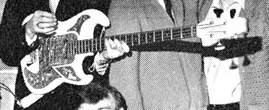 In the last image, it looks like the same bass, but the head is a lighter color than the first two shots.
Not the clearest or largest images, but all I could find. You can see that the head has a scroll on it. The bass also has an interesting pick guard.
Any ideas about the brand and/or model?