My main goal for 2021 is to join a band, so after seeking some advice from others in this forum I made a post on local craigslist with the (borrowed) title "Newer Bass Player Looking for Drummer/Guitarist/Vocals for Jams, Band." I've had a bunch of responses, mostly just from guitar players looking to jam, but I heard from a local cover band yesterday inviting me to try out with them after their bassist left due to having a baby. They are all around my age and seem laid-back/open-minded which is exactly what I was looking for. The goal is to get a set list down and start playing out (if possible) this summer.
They sent me a list of songs to learn for a Jan 30 tryout, which is 11 days from now and not a lot of time to learn 11 songs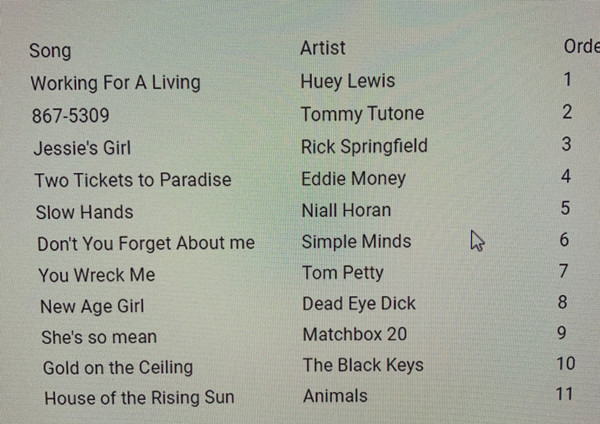 Luckily I already know "You Wreck Me" (planned for my next cover post) and "Gold On The Ceiling." After checking out most of the others, I'm feeling a little better about the prospects of learning them all in time. The speed of "Don't You Forget About Me" and "Workin For A Living" might give me some problems but none of the songs seem overly complex. And I love that they play "New Age Girl"

Anyway just wanted to share as I am a little excited and a little nervous about all of this. I figure worst case I bomb, leave embarrassed but learn valuable lessons from the failure lol. And best case it's a great fit and I get to join a band, woohoo!
I'll update after the tryout to share how it goes.