Not only am I your trusty bass teacher, but I do indeed, actually play music in real life.
This is one of the projects I've been playing with lately -

Bass solo at 29:05
Electronic music is a great genre for those with severe GAS, because it results in pedalboards like this: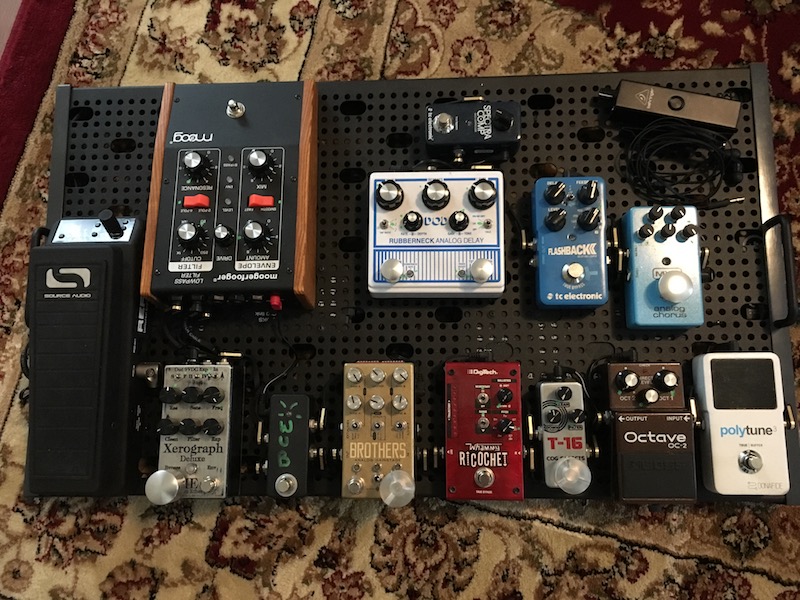 And still so much room for more toys… I mean pedals.
EDIT P.S. If you happen to live in the San Francisco Bay Area, we're playing a show at the Brick and Mortar in SF on Jan 30th, here are the details if you wanna come!