Learning your bass fretboard notes doesn't have to be overwhelming.
0:59 - Why The Money Notes?
1:32 - Step 1: Musical Alphabet
6:12 - Step 2: Open Strings
7:21 - Step 3: The Money Notes
13:36 - Step 4: Sharps n' Flats
16:03 - Put It Together
17:58 - Playalong
If you're doing the Beginner to Badass course, this lesson would fit nicely during Module 6 (although you'll already know the musical alphabet from back in Module 3).
Notes on the Piano Keyboard
The best way to visualize the musical alphabet is on the piano keyboard.
The white keys are named with the letters ABCDEFG (and then back to A, in a continuous loop).
As you go to higher sounding notes, you go forwards in the alphabet
If you're going to lower sounding notes, you reverse the alphabet (AGFEDCBA)
Black keys are named with sharps (#) and flats (b)
Sharps raise notes, flats lower them
The Natural Notes on the First Four Frets
In standard tuning, your open strings are EADG (Eat And Drink Grapes )
There are three natural notes (no sharp or flat in the name) on each string in our "money zone" of the first four frets
Memorizing these is a great starting point to be able to find any note someone calls out to you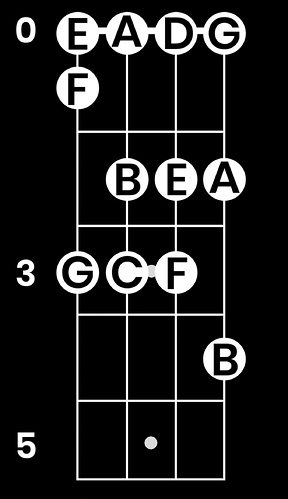 All The Money Notes on the Bass Fretboard
Moving a fret = moving one piano key
You can find any money note by starting on a natural you have memorized, and then moving one fret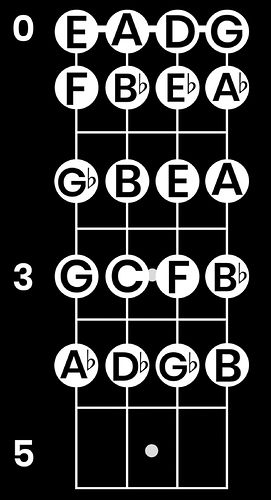 For those who already know their fretboards, what method did you use to learn it?