I'm looking to start a project bass and I want to base it on the Jaguar Bass or Jazzmaster Bass IV body.
I was hoping to find one with all the routing already done for two Jazz pickups, upper horn, lower horn, and control plate electronics. Like this…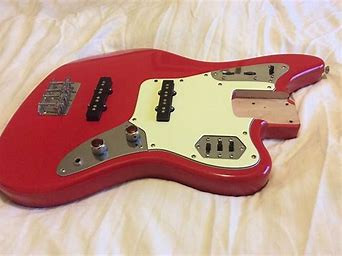 I called Warmoth but they said they didn't have tooling set up for doing the routing for the upper horn. They already have one where they have the routing for the control plate and lower horn.
@howard I saw something about these being more common in Japan. The US has mostly P/J routing with either upper horn or lower horn routing but not both.
I've searched all the usual places but haven't had any luck.
If it comes down to it, I could get a jazz body, trim the horns, and add the extra routing. Well, not me, but have someone do it.