@JoshFossgreen you need some trademark protection, your missing out on some modeling gigs
Definitely more than an odd coincidence. Josh posted the "5 string bass" video on July 10, 2022. The earliest reviews I can find for this game were in early September 2022.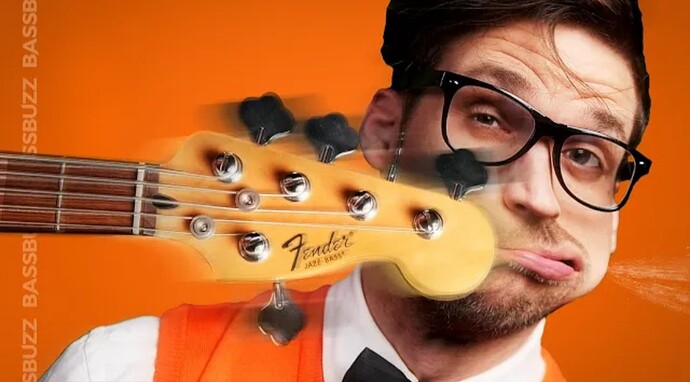 "5 String Basses Suck for Beginners (7 reasons)"
THIS IS SO WEIRD. lol.
I mean, I probably wasn't the first person to do any of these elements, but the glasses AND the vest AND the bowtie AND the shortsleeve white button up AND the facial hair. So weird. I'm gonna go try to forget about this parallel universe now.
Also I like how the guy clearly isn't reacting to anything, and the fake shadow of the glove doesn't fit the contours of his image at all. Consider yourself BURNT, whoever photoshopped that game cover.
I'm actually kind of surprised they didn't 'Shop a carrot tat onto his forearm.