I built this beautiful bass a few months back, but I've been having a problem with it.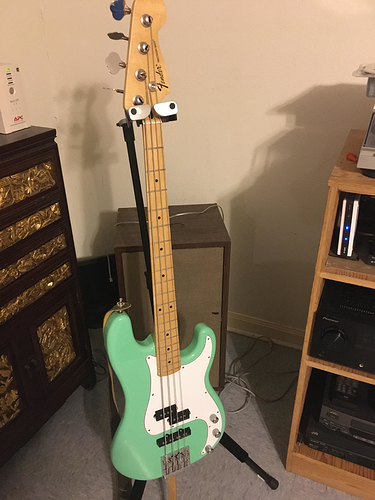 It seems every time I pick it up and check the tuning-- all the strings are flat. My Squier never had this problem; put on new strings and a week later it pretty stable.
I ordered a Warmoth body and and Fender Standard P-Bass neck. I guess I really was a bit anxious, and bolted the bridge on it right away, and then I realized that the neck didn't fit firmly in the pocket. In fact, the neck seemed a bit undersized all the way around, or the neck pocket was a bit oversized. I couldn't tell which. Warmoth told me the screws would hold it securely. Well, something is moving, and I thought about the fitment of the neck. It's really bummed me, because I wonder if string height it gradually drifting as well.
Anyone ever have dealt with a loose pocket?