Black and Red with a Rose motiff…

@PamPurrs, any space left in that rack of yours?
Bite Guitars is an interesting company.
They have their own pickups they designed to run hot without getting muddy.
Created their own versions of the P and J bodies and necks.
Huge amount of graphic and color customization (including matching headstocks).
Streamlined manufacturing so they can provide custom basses faster and at lower price than almost anybody.
Some people were complaining on TalkBass.com about how they were making Fender copies but not catering to the Fender crowd.
The big response to this was, "How often do people say they wished Fender would try new things. Bite is kind of like Fender… but they are trying new things."
I'll admit, the whole "it's almost a Fender but it's not a Fender thing" left me kind of confused and pretty cold overall but they were really new at the time and I've never been an early adopter.
When I saw this, I looked them back up and there is a lot more information out there now. Specifically, there are real reports from people that have bought one. I think I'm starting to warm to them, even the weird headstock with the bite taken out of it (maybe).
There are so many companies here that aren't Fender making basically high quality and slightly different Fenders. I have no issue with this at all. Most of them I would buy before buying a Fender and some of them are priced well despite being small shops.
Vellmor…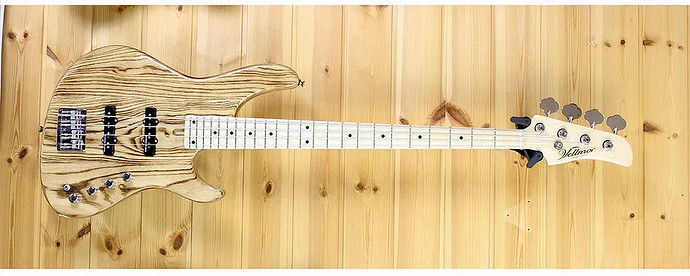 Momose…


Atelier Z…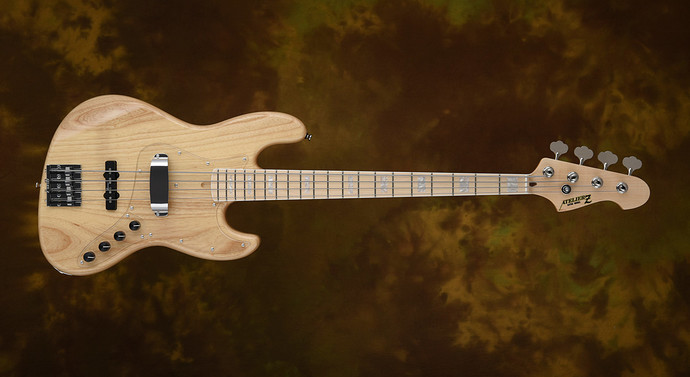 Tons of them. All really high quality, some continuing from the lawsuit era. I think it's totaly cool.
Her latest shot of 'show us your practice space' showed exactly one spot big enough for this bass…
@PamPurrs : Pam, Pam, Pam! Dooo eeet!