I have a real Pbass, but wasn't made by Fender!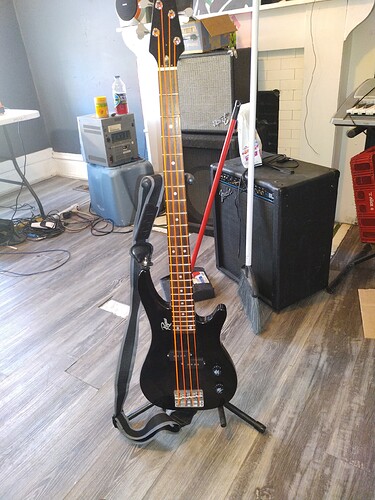 This is Mr. Rogue My Generic Pbass. I don't have one complete split coil pickup. I separated both coils. Then used a 250K push pull volume pot, and a 250K tone pot. With a .68uf capacitor. (I'm thinking that it's a bigger value capacitor.) To give me the option of series or parallel playing. Plus my coated neon orange strings.
P.S. I won't use round wound strings. Unless they are coated somehow. Basically I have 3 basses, and two guitars.
My basses consists of a 1974 japanese Harmony H906 medium scale bass, and two Rogue basses. An older series three 5 string, and my absolute favorite my generic Pbass. A Rogue SX100B, and I only paid $30 for her. Already had the potentiometers, capacitors, etc…
Then my two guitars are a 2002 Indonesian made Squier Mini Stratocaster, and a Chinese made First Act ME80 Walmart Special electric guitar. Here's a picture of my Walmart Special with a 2200uf capacitor.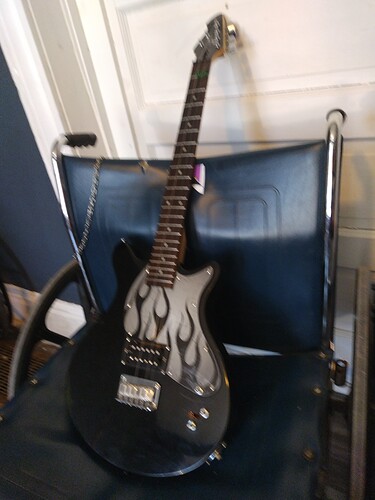 Also only 3 strings in stalled