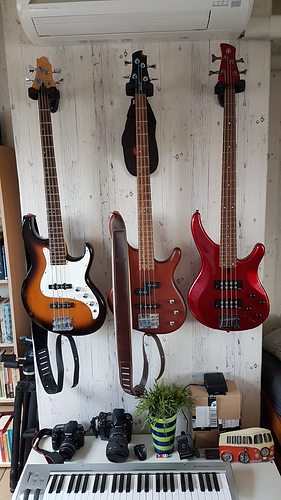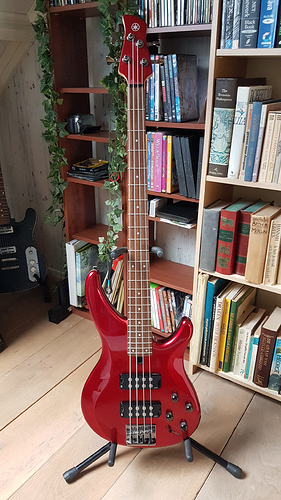 I couldn't bear waiting anymore, so I picked it up a day early.
Needs a little work - this one has never had a setup. According to the owner's mother, it's been played twice, for less than an hour in total. Since she bought it for him, she's keeping the proceeds.
After we closed the deal on the phone, she got two more bids, for €120 and €130, but she honoured the deal we had.


I gave her €110 in appreciation, but she insisted on €100. Judging from their house and their interior, that would've been completely symbolic anyway – they've obviously done very well.
Better pics and more impressions to follow after I've tweaked the thing a bit. But first, there is some household work to be done.