It's ugly as hell, but if you're a collector it would be nice one to add to your collection.
I wonder how much it'll go for
Beauty in the eye of the beholder! Lol
I love the flashy color.
A real piece of history
I want !!!
I love the Ramones but it lost me when I read it had to be caulked to ward off Dee Dee's unstoppable sweat.
Yeah, he had drug problems, that will make you sweat a lot.
I guessing you would want deep pockets,
Would be I am assuming a piece of history?.
Allegedly so

I'm hearing ya @T_dub
Pretty nice memorabilia auction site there at RR auctions!
@Vik
I'll go and have a look

Already got a bad case of GAS with Dee Dee's bass lol
I saw one with a similar color scheme at GC today. It's on their site too, I will dig up a pic. Not quite as flashy, but similar in a toned down way. I actually think it might be my favorite Fender color choice.
It's called Dakota Red
I know it was not part of The Ramona's, but for a wee fee of $899 USD, it can be yours.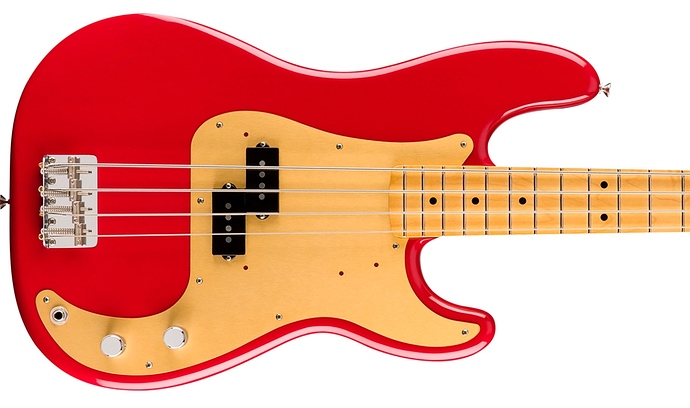 Now that I had a 2nd look, I see the colors are reversed, but, still pretty cool IMO. Sorry @PamPurrs for making you look at something so hideous


I know you meant Ramones when you put the ramonas, but there actually is a girl Ramones cover band called the ramonas
Currently at over $15k, expected to sell in the 40s
Not bad if you've got the dollar for a piece of rock'n'roll history
It's my stupid spell check / auto fill. Yeah, I am familiar with both, and MEANT what you thought I did. Ty for the correction in my text.
sold for just under $100K

WOW !
But when you think what Kurt Cobains acoustic guitar sold for …